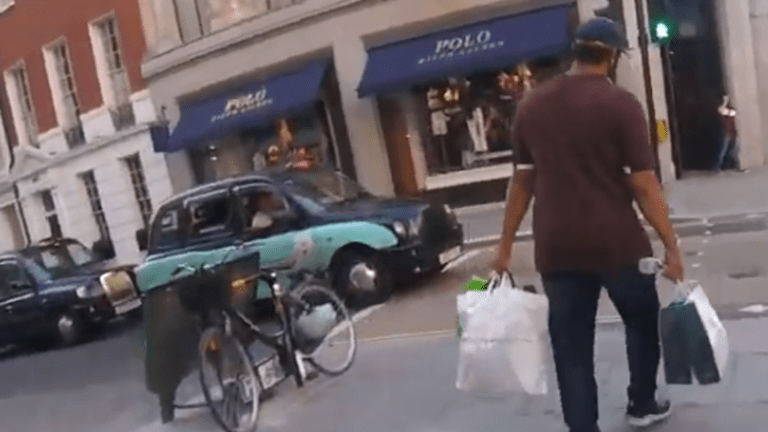 Ralph Lauren apologizes for using Black fraternity symbol on clothing
The Ralph Lauren Corp. has issued an apology after the fashion giants faced backlash for using a Black fraternity's symbols on a pair of chinos.
The garment in question has since been pulled.
The pants featured Greek letters for Phi Beta Sigma Fraternity Inc., which was founded at Howard University, a prominent historically black college in Washington, according to the fraternity's website.
According to several news reports, the offense was first reported by the website Watch the Yard. A Change.org petition promptly followed, demanding that the label "do the right thing and recall, destroy and publicly apologize for trying to capitalize off of black culture."
fraternity's symbols on the back left pant leg.
"We don't know who thought this was a good idea, but they need to fix it quick," the petition states.
Andrea Hence Evans, a legal representative for the fraternity, addressed the incident via the following statement:
"We are shocked and appalled that Ralph Lauren, without our client's consent, would violate our client's trademarks by using them on articles of clothing," a legal representative for Phi Beta Sigma told Forbes in an emailed statement, adding: "We are currently investigating this matter and we hope that Ralph Lauren will cooperate in providing relief for their infringing conduct."
A spokeswoman for the fashion brand told NBC News that the use of the symbols on the chinos, which retailed at $300, was "an oversight." 
"As an American brand with more than 50 years of heritage, Ralph Lauren is inspired by many facets of American culture," the spokeswoman said. "As part of this, we are firmly committed to respectful and appropriate use of all cultural icons and insignias."