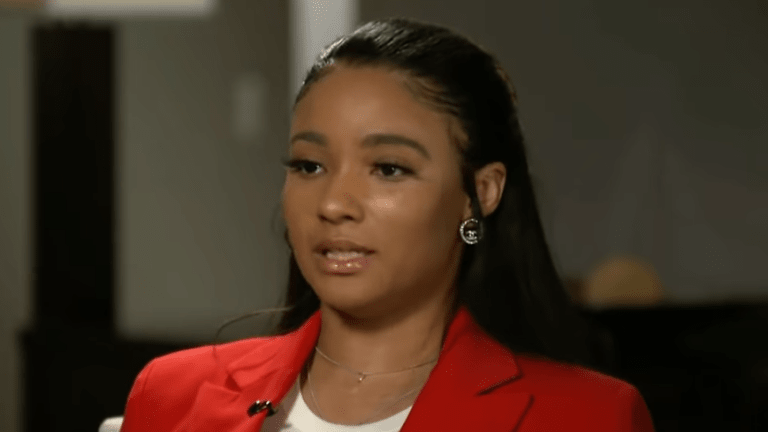 R. Kelly's alleged victim, Joycelyn Savage, alleges that he physically and emotionally abuse her
Joycelyn Savage, one of the alleged victims-turned-girlfriends of R. Kelly, has admitted publicly that the disgraced star abused her both physically and emotionally throughout the course of their relationship.
Savage revealed the startling news via the online subscription site, Patreon. She alleged that she moved in with Kelly and dropped out of college. But after a few months, things took a turn for the worse. Savage claimed that he would yell if she didn't call him "Master" or "Daddy." She also said that when she showered, one of Kelly's assistants would stand by the door and that he even disconnected her phone.
"I had bruises around my neck," she wrote of a time that Kelly allegedly choked her. "And I was told by him to wear a turtle neck or a scarf to cover them up whenever he would take me out in public. I was frightened to tell anyone about this because of what he may do next. His assistant didn't even care, and especially the other girls they were in for the money as well."
Kelly's lawyer, Steve Greenberg, gave a statement to Variety accusing Savage of attacking Kelly because he could no longer financially support her.
"Obviously, if she were to tell the truth no one would pay, so she has, unfortunately, chosen to regurgitate the stories and lies told by others for her own personal profit.," Greenberg told the publication.
Savage's family also released a statement following her recent claims via Gerald Griggs, a lawyer representing her parents.
"The family is concerned about the allegations made by the social media account purported to be that of Joycelyn Savage. Numerous facts detailed by the account confirm the abuse and coercion that the family has alleged for two and a half years. We are attempting to make contact with Joy and the family is ready to welcome her back with love and open arms," they said per The New York Times.