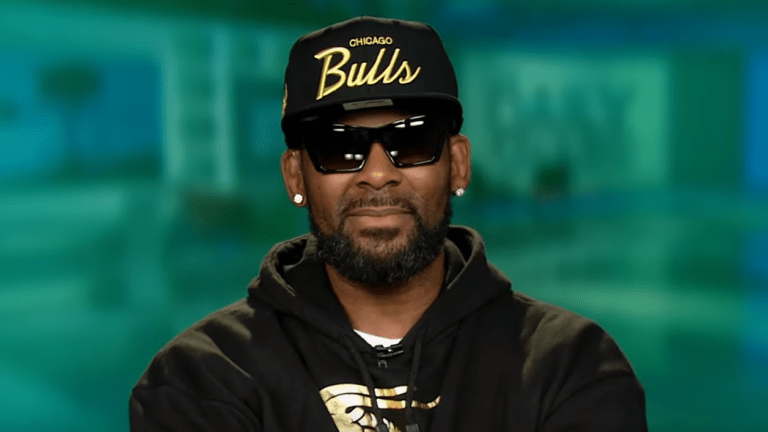 R. Kelly refused to take a cellmate at Chicago federal jail: 'I was told I didn't have to take a cellie'
R. Kelly was written up for refusing to take a cellmate, according to newly disclosed prison records.
According to an incident report obtained by the Chicago, Tribune Kelly had flatly refused an order to take a cellmate in the Loop facility's special housing unit, a more secure area away from the general population.
"I was told I didn't have to take a cellie and I have too much going on to worry about incident report," he was said to have told officers. The outlet adds that the officers noted Kelly's "poor attitude throughout this investigation."
Just last month, Kelly as indicted for charges in Minnesota. The charges stem from 2001 allegation that he invited a 17-year-old girl to his hotel and paid her $200 to dance naked with him.
According to Hennepin County Attorney Mike Freeman, Kelly is accused of soliciting the girl after meeting her before a concert in Minneapolis.
Freeman said the girl was trying to get an autograph from Kelly at a concert before he gave her his signature and a phone number. The girl said that when she called the number, she was invited to Kelly's hotel. 
There she was offered $200 to take off her clothes and dance, Freeman said. He said Kelly took his clothes off and they danced together. 
"According to Victim, the defendant was rubbing her body" and fondling himself, according to the complaint. "Victim stated that the defendant touched all over her body." The victim also stated that no intercourse took place.
"It is despicable that Mr. Kelly used his fame in order to prey on underaged girls," Hennepin County State's Attorney Mike Freeman said during a press conference.
"While there are more numerous charges in the Illinois and federal cases, we wanted to make sure that our victim here in Minneapolis also receives a measure of justice. We fully expect that at some future date, Mr. Kelly will have to account for his actions in Hennepin County."
Kelly also faces federal charges in both Chicago and New York.