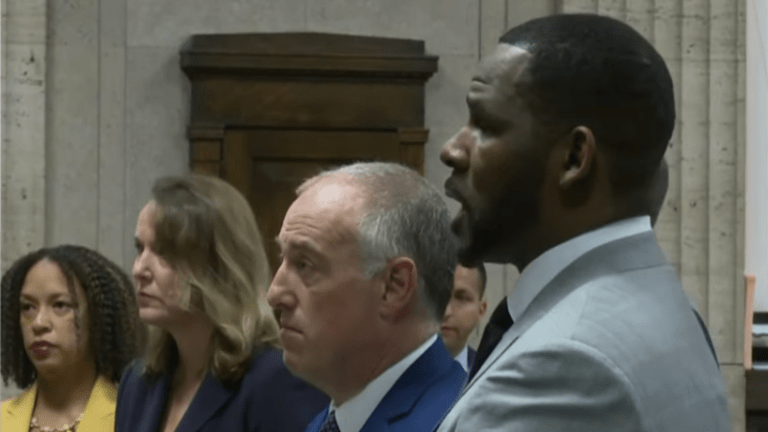 R. Kelly Meets with Michael Jackson's star lawyer Tom Mesereau
R. Kelly reportedly had a jailhouse meeting with former Michael Jackson lawyer, Tom Mesereau in Chicago on Wednesday to discuss adding the him to his criminal defense team.
"There was a meeting to discuss," a well-placed source told the Daily News.
Mesereau defended Jackson at his 2005 child molestation trial, which ended in acquittal. He has also previously represented Mike Tyson and Suge Knight.
Federal judges in both Chicago and New York have ordered that shamed R&B singer R. Kelly is to be held without bond until he stands trial for numerous sex charges involving underage girls.
Prosecutors argued that Kelly is a flight risk as well as a rick to young girls, and urged to judge not to allow Kelly to post bond.
"We're talking seventh and eighth-grade girls," Assistant U.S. Attorney Angel Krull told the judge. "And it didn't happen once or twice. He sexually abused them hundreds of times before they turned 18."
Kelly's lawyer, Steve Greenberg said that the fallen star was "disappointed" with the outcome of the bond hearing.
"He's got a van," Greenberg said. "He travels in a van. He's not a risk to go to the airport and take off, and frankly, he'd be recognized anyway. He's not going anywhere."
According to Chicago Tribune, prosecutors are currently in possession of three "extremely disturbing" videos showing the "sadomasochistic abuse" of the girl who was the alleged victim in Kelly's original child pornography case — identified only as "Minor 1."
The unidentified victim is now cooperating with authorities and told a federal grand jury under oath that Kelly repeatedly sexually abused her when she was a minor, Krull said.