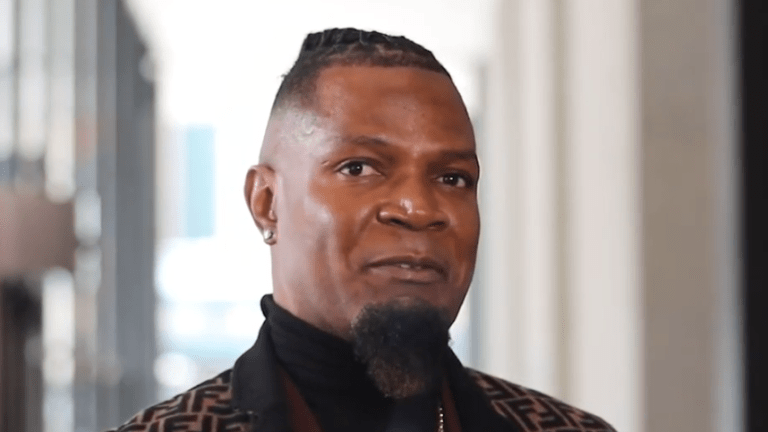 R. Kelly Crisis Manager Steps Down; Cites 'Personal Reasons'
R. Kelly's Crisis Manager, Darrell Johnson has stepped down from his position, just hours after his CBS interview with Gayle King aired.
Johnson shocked viewers across the country when he stated that he would "absolutely not" allow Kelly around his twenty-something-year-old daughter.
"I am concerned about Mr. Kelly," he told King.
"Mr. Kelly is a mess," he said. "I've heard (statements) that he's happy that this is going on, that he wanted to be at this particular place. That's absolutely not true. Nobody wants to be locked down for 24 hours, no TV. He can't read and write, so he can't read a book. It's almost like a jury has already convicted him."
King then asked if Johnson would trust Kelly with his daughter:
"Absolutely not," he said. "I wouldn't leave my daughter with anybody that's accused of pedophilia. Period."
"That doesn't seem like a contradiction to you?" King asked. "You're defending R. Kelly but at the same time, saying you wouldn't leave your own daughter with him?"
"I wouldn't leave my daughter with anyone," Johnson responded. "I'll say it again, (anyone) that's accused of being a pedophile." 
His employer, Steven Greenberg who is also the attorney for Kelly, released a statement addressing Johnson's resignation:
"As has been reported, Darrell Johnson has decided to take some time off, for personal reasons, from his efforts on behalf of R. Kelly. The defense wants to thank Mr. Johnson for his tireless assistance and looks forward to his return. He shares our confidence that this is an unprecedented assault against R. Kelly by others, for their own personal gain, and in the innocence of R. Kelly."