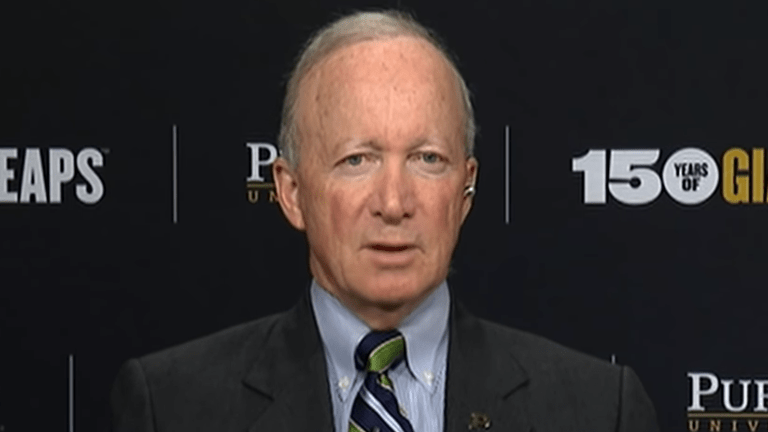 Purdue's president says he's 'misunderstood' after calling Black scholar 'rarest creature'
 Purdue President Mitch Daniels is claiming that he has been "misunderstood," after referring to a Black scholar as "one of the rarest creatures in America" and the "rarest phenomenon." 
"I've never felt so misunderstood before," Daniels told the J&C after comments he made in an impromptu conversation with students went viral.
"I was saying that this very week, we're working on a superstar who happens to be African American," Daniels said. "Extraordinarily rare talent and one of our target populations. That's what I said. And to have that stood on its head as an indifference to diversity, or worse, it hurts. That's all I'll say."
The University Senate's Equity and Diversity Committee followed up with a statement saying that "the idea that there is a scarcity of leading African American scholars is simply not true," and called for training for university personnel to understand what the professors called "problematic" language from Daniels.
"To all Purdue students who have experienced persistent dehumanizing comments in their lives, we want you to know that we acknowledge your frustration and support you," a statement released Friday by Audrey Ruple, chair of the Equity and Diversity Committee, read.
"Regardless of intent, referring to people of color as anything less than human is tied to our country's history of oppression and discrimination," the faculty committee's statement said. "We do believe that … this was a mistake. However, it is the type of mistake that can be avoided with training to increase one's understanding of the concepts of privilege and power dynamics."
Despite his pleas, students at the university are outraged. The fallout continues...