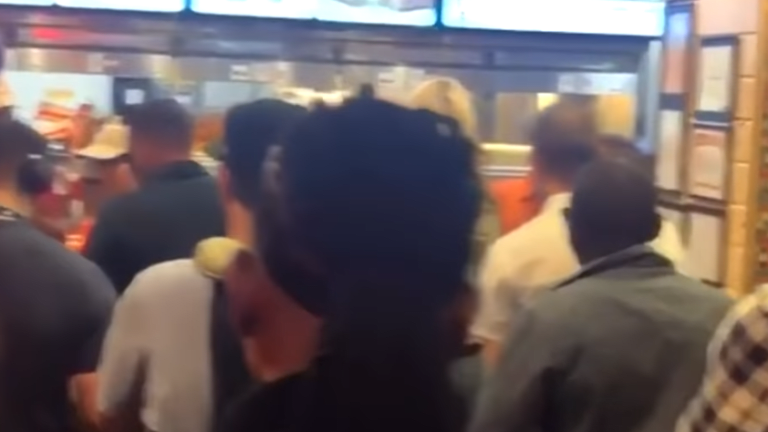 Popeyes employee fired for bringing in son to help make chicken sandwiches
A Popeyes employee from Texas has been fired after he reportedly took his son to work with him to help him make chicken sandwiches.
A video of the boy helping his father craft the sandwiches surfaced online after one customer recorded the boy wearing a Popeye's apron. The incident took place at the restaurant in Colony, Texas. 
According to reports, the restaurant was swamped with orders for the famous sandwich as the boy's father was struggling to keep up with the vast demand, per Inside Edition.
The former employee may also face the consequences of the law. It's against federal and state child labor laws to have a minor working. Popeyes told the news outlet that they would cooperate with authorities over the matter.
This incident comes just days after the most recent event at Popeyes over the chicken sandwich.
Last week, two couples made headlines after they got into a brawl at a drive-thru in Temecula, California, over Popeyes chicken.
The altercation kicked off after the customers were forced to wait over an hour for their order.
The same week, a white woman was body-slammed in a Tennessee parking lot after she used a racial slur against a Black employee. The attack began after a woman disputed a charge on her bill at the restaurant in Columbia, Tennessee.
The customer then began to argue with the employees, who told the customer to leave the restaurant. The woman reportedly used the n-word.
The week prior, a Maryland man was stabbed and killed after he reportedly cut in line to get a Popeyes chicken sandwich.