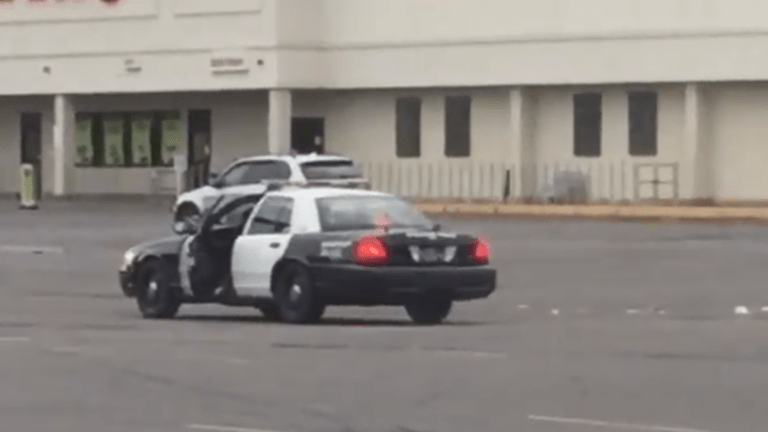 Police Subject Black Man To Forced Anal Probe
And billed for it!
Syracuse police have come under fire for forcing a Black man to take a rectal examination without his consent.
The examination was a joint effort from a city court judge and St. Joseph's Hospital Health Center worked together last year to sedate a suspect and thread an 8-inch flexible tube into his rectum (known as a sigmoidoscopy in a search for illegal drugs. 
The suspect did not give his permission to officers who allegedly "taunted" him about storing drugs there. According to reports, at least two doctors refused to execute the invasive search due to an x-ray already revealing that the suspect did not have any drugs hidden inside his body.
"It's crazy. It's over the top, by far," said Hermann Walz, a longtime criminal attorney and professor at John Jay College of Criminal Justice told The Post Standard. 
"You're looking for marijuana and cocaine? It's extreme. If they wanted to cut him open and look at his stomach, that would be OK, too?"
"The whole thing is cuckoo nuts to me," said the suspect's defense lawyer, Charles Keller. "What country are we living in?"
Despite the suspect refusing the search, he was still sent a bill totaling $4,595.12.
"We comply with court orders whenever they are issued for detainees who come to our hospital in police custody," the hospital said in its statement to The Post-Standard.
"The physician's role is merely to aid the patient," said Paolo, a professor at Upstate Medical University who covers emergency room ethics in the classroom. "If an individual doesn't have any medical complaint and is purely there for evidentiary collection, and is not an imminent threat to themselves, then the doctor is not there to do anything against the patient's wishes."
We suspect that a civil suit will be following very shortly.