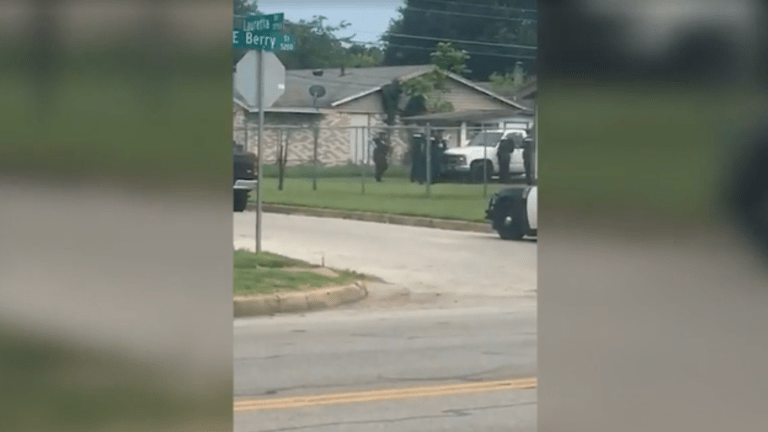 Police Refuse to Release Bodycam Footage of Recent Shooting of Black Man
A Facebook Live video is not enough
A video has gone viral displaying the shooting of 20 year old black man JaQuavion Slaton in Fort Worth, Texas. On Sunday, Brandon Johnson posted on his Facebook Live a video of Fort Worth police officers circling a truck with Slaton inside. Johnson narrates as he films, noting helicopters, numerous undercover cars and police vehicles with their guns drawn. Shortly after his description, more than 7 gunshots are heard, though Johnson is too far away for a detailed recording.
According to police reports, Slaton and friend Jevon Monroe both had warrants out for their arrests. Running from police, Monroe was discovered hiding and was quickly apprehended, while Slaton locked himself in a truck where Johnson's video takes place. Police reported that Slaton had a handgun inside the car, which prompted them to shoot. The Tarrant County Medical Examiner's Office pronounced Slaton dead on the scene as a result of multiple gunshots to the head and chest. 

Protestors took over East Berry street and demanded bodycam footage of Slaton's shooting be released to the public. Police department spokesman Officer Brad Perez told the public: "There are currently no plans to release any footage. The investigation is still ongoing." Slaton's death is the fourth officer-involved incident in the county just this month.