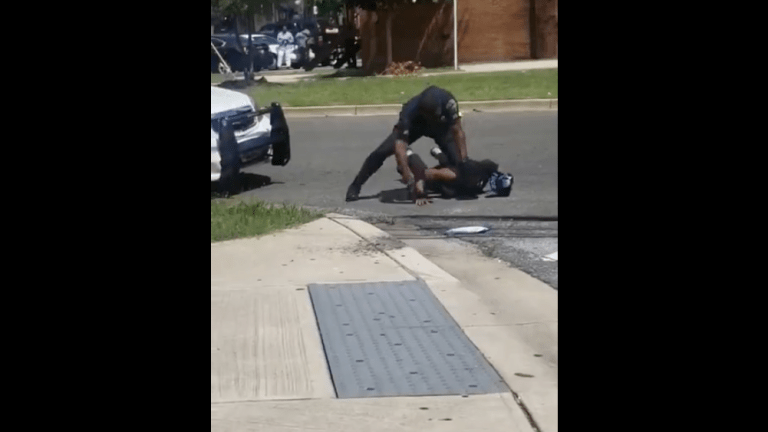 Police Officer Caught on Tape Punching Black Man
A viral video is under investigation displaying an officer punching a black man who was already on the ground. The officer is still on active duty while the investigation unfolds.
The apprehended man in the video was reportedly violating a year long trespass order that prohibited him from stepping near the Marlow Heights Shopping Center.
According to the officer, the recording (which was captured by someone in their car) begins the moment after the man tried to attack the officer. 
Claiming: "the video recording picks up while the officer is attempting to handcuff the subject after informing the subject that he was being placed under arrest. As a result, the subject became irate, and began yelling, 'you're not strong enough.'"
In the video the violator is seen standing in front of the police car with the officer behind him. Suddenly the officer throws the man to the ground, punches him and then handcuffs him. Three other officers reach the scene, and place the man in another vehicle to be taken away.
It is unclear what, if any verbal dialogue was exchanged between the man and the officer that prompted the use excessive force.