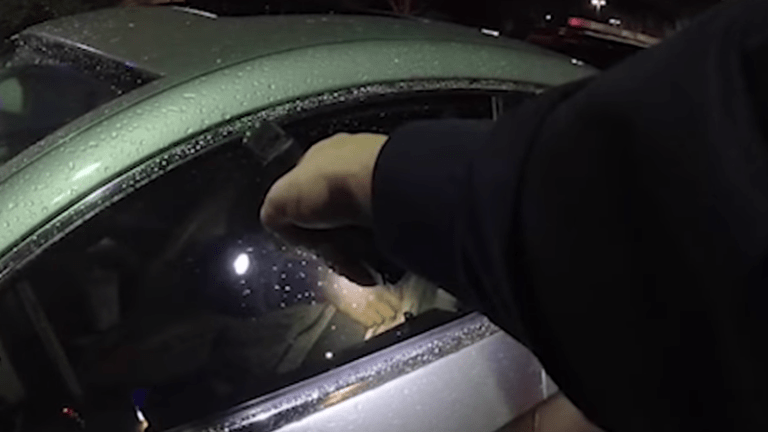 Police bodycam shows that Willie McCoy was asleep when he was shot dead
Police bodycam footage of the shooting death of 20-year-old Willie McCoy has been released which appears to show that McCoy was fast asleep when he was shot.
At one point, McCoy who was fatally gunned down in a Taco Bell restaurant, appeared to scratch himself on his arm on his left shoulder.
"He's got a gun in his lap. The magazine's half out, so he's only got one shot if he shoots. Door looks unlocked," said an officer. "I'm thinking we snatch him out."
"If he reaches for [the gun] you know what to do," another officer is heard saying.
 As he appears to stir, police eventually fire several rounds into him and then command him to hold up his hands.
The release of the video comes after McCoy's family, and the general public rallied for police transparency from the police department. The names of the six officers who killed McCoy have been identified as: Collin Eaton, Bryan Glick, Jordan Patzer, Anthony Romero-Cano, Mark Thompson and Ryan McMahon. 
"I'm glad the video was released so everyone can see it," said Dave Harrison, McCoy's older cousin per Fox 2. "Willie was a sitting duck in that car. He was asleep.
"This is our first time releasing video in this fashion, and it is our hope that we can provide sufficient context for the community to understand the facts of this case," the police department said in a statement.
Watch the body cam footage below. Warning, it may be triggering for some.