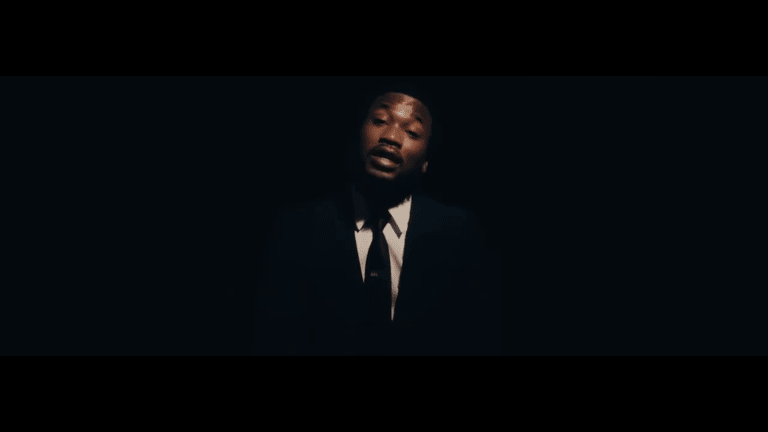 Philly Rapper Writes Op-Ed on Criminal Justice Reform
Meek Mill pens open letter for NY Times.
Philly rapper Meek Mill is demanding an overhaul of the criminal justice system in an open letter he penned for the New York Times. 
"Like many who are currently incarcerated, I was the victim of a miscarriage of justice ― carried out by an untruthful officer, as determined by the Philadelphia District Attorney's office, and an unfair judge," he wrote. 
"My crime? Popping a wheelie on a motorcycle in Manhattan. ... The ordeal cost me my most precious commodity: my freedom. I served five months." 
The rapper continued:
"It's clearer than ever that a disproportionate number of men and women of color are treated unfairly by a broken criminal justice system... The system causes a vicious cycle, feeding upon itself ― sons and daughters grow up with their parents in and out of prison, and then become far more likely to become tied up in the arrest-jail-probation cycle. This is bad for families and our society as a whole.
"The reality is African-Americans and Latinos who come from poverty-stricken neighborhoods are assigned public defenders too overburdened to do anything in most cases other than negotiate the most favorable plea deal, regardless of guilt or innocence," 
He also included a video with the op-ed, where he says:
"The criminal justice system has a set of rights created to protect you. But do you think it's really protecting us?" 
Last year, he was sentenced to two to four years in prison stemming from two earlier arrests in 2017. One of the arrests was for popping wheelies on a dirt bike. Judge Genece Brinkley found him in violation of probation from a 2007 gun and drug case. He was denied bail and sentenced to prison.