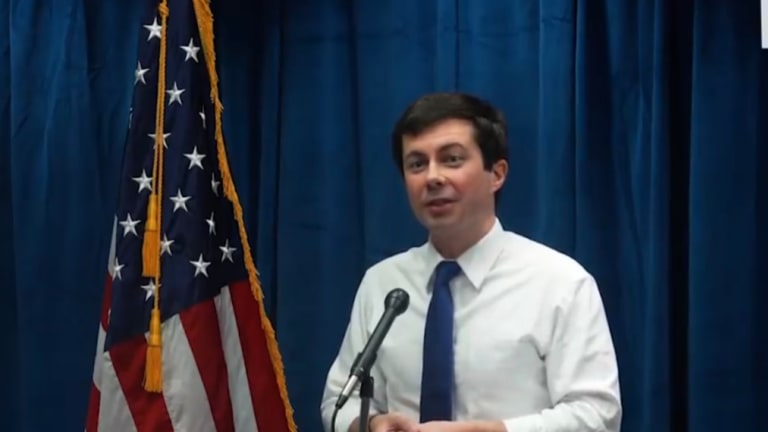 Pete Buttigieg Demoted Black Police Chief for Targeting Racist Cops
Pete Buttigieg appears to be a tough contender when it comes to the Presidential race. While his political resume seems to be a favorable advantage, his decision to demote his city's first black police chief has left potential black voters uncertain.
Darryl Boykins became the first black Police Chief of South Bend, Indiana but was fired in 2012 for his involvement in illegal wiretapping. In an effort to expose racist officers within the department, Boykins recorded phone calls of white officers without their knowledge. An act that violates the Wiretap Act, and is punishable by prison time.
The four officers that were subject to Boykins' wiretapping retaliated with a lawsuit against him and the city. Timothy Corbett, Steve Richmond, David Wells and Brian Young referenced the Fourth Amendment in their lawsuit, citing that their constitutional rights had been violated because the tappings were "not authorized by court order."
What exactly was on the tapes remains a mystery, as Buttigieg has decided not to release them. The Presidential hopeful claims that he personally is unaware of what is on the tapes, and will continue to be in the dark along with the public unless a Federal Judge allows the content to be released.
As punishment for the tapes, Buttigieg demoted Boykins. His decision was only strengthened after Buttigieg discovered Boykins was a primary subject of a FBI criminal investigation.
Police communications director at the time Karen DePaepe, was a witness to racist rhetoric and behavior against Boykins within the department. She was vocal about the situation during her time of employment and certainly after her firing, which was shortly after Boykins' demotion.
What is most suspicious about her firing is that Buttigieg's campaign chair Mike Schmuhl, allegedly threatened DePaepe if she ever publicly spoke about the racial tension within department and Buttigieg's knowledge of it.
So was the demotion of Boykins and the fact that he is a black man an intentional act or just coincidental?