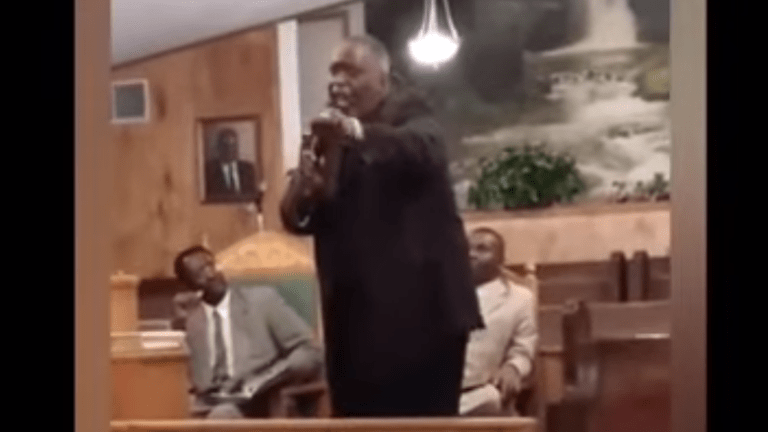 Pastor slammed after he was allegedly caught on camera giving woman oral sex
A pastor is facing heavy backlash after a sex tape leaked online, which allegedly shows him performing oral sex on a woman.
Pastor David Wilson is the senior pastor of Bibleway Ministries and World Out Reach Inc. According to his profile, he attended Southwest Bible College and Seminary. Pastor Wilson said, in 2013, "I'm a minister of 32 years, have pastored for 25. I'm a motivator and Love to see lives transformed to the Glory of God."
But some close to Wilson are doubting whether it as actually him in the viral video.
You can click here to view the explicit video. *Warning* It is very graphic.
Heavy.com reports that "A family member says that they do not know if the video is real. The family member said that whoever was spreading the video was trying to become famous off of Pastor David Wilson's name."
Given that the extremely graphic video is very close up - it's near impossible to refute that it is, in fact, him in the image, but we cannot definitively say that it is Wilson either.
But Pastor Wilson is not alone.
Earlier this year, internet preacher Joshua Holmes was captured in leaked video recordings indulging in explicit sexual activity with two women who are not his wife.
The news was first leaked by media personality Larry Reid and has also been shared on Twitter and YouTube and with The Christian Post.
"This is a sex tape. This is a sexual escapade captured on the phone," Reid told his audience about the recordings. Holmes did not pay too much attention to the scandal and even vowed to keep his followers out of poverty and help them "never commit another sin," after the leak.