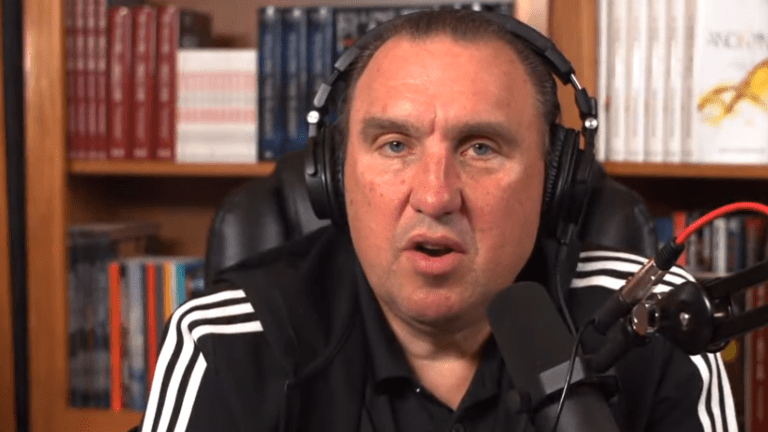 Pastor Rodney Howard-Browne charged for holding services amid 'safer-at-home' order
The pastor of a Tampa megachurch has been charged after held packed church services despite a "safer at home" order in effect in Hillsborough County.
The services were in violation of the order, which went into effect in Hillsborough County on Saturday.
Howard-Browne turned himself in on Monday afternoon after a warrant was issued for his arrest.
The megachurch pastor was charged with unlawful assembly and violating public health emergency rules of isolation and quarantine. He was released 40 minutes later after posting a $500 bond.
"His reckless disregard for human life put hundreds of people in his congregation at risk and thousands of residents who may interact with them this week in danger," Sheriff Chad Chronister said at a press conference Monday afternoon. "They have access to technology allowing them to live stream their services over the internet and broadcast to their 400 members from the safety of their own homes, but instead they chose to gather at church."
"I think it's unfortunate that the pastor here is hiding behind the First Amendment," State Attorney Warren offered. "One, it's absolutely clear that emergency orders like this are constitutional and valid. Second of all, leaders from our faith-based community across this country have embraced the importance of social distancing."
The nation has been advised to avoid large gatherings of more than ten people and is urging the public to stay at home wherever necessary. But some churches have been ignoring the orders, forcing counties to take drastic action.
"This is a hard adjustment for people to make but I think we have to make that adjustment," said Jeremy Dys, First Liberty Institute's Special Counsel for Litigation and Communications per Fox 13. "The state has to have a compelling justification, a compelling reason to say we are going to ask people of a certain size or gathering to stop meeting for a period of time temporarily."