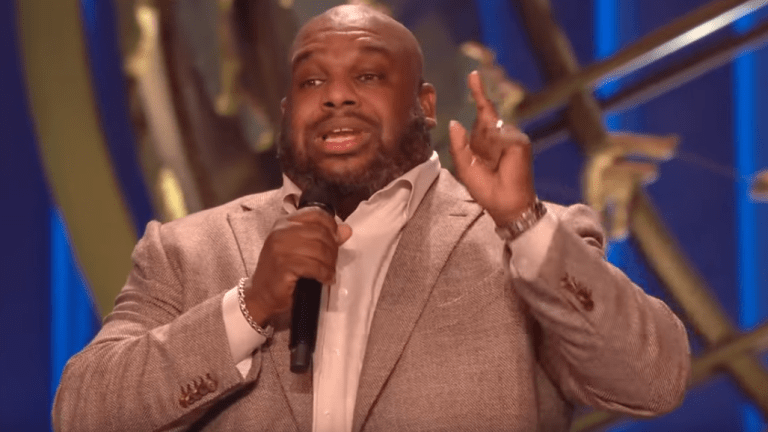 Pastor John Gray's alleged mistress speaks out
Pastor John Gray's alleged mistress has spoken out about their reported affair, denying that it was just an emotional entanglement.
The unidentified woman chose to remain anonymous as she spoke to Atlanta talk show host Larry Reid and even provided voicemails that Gray had allegedly left on her phone.
The woman first detailed her first meetings with the pastor:
"It started with him—he likes to say—breathing life into me. So he was just there as far as talking to me, pretty much pastoring me, ministering to me. And I called on him to do a favor to a person that I knew that was struggling with some addiction issues. And so I called upon him to help with that. It was an employee of mine. That employee actually wound up speaking with him and it got him on the straight and narrow. So I sent him a text message telling him thank you. And he said, 'Whatever you need.' And I was like 'Well thank you.' And he said, 'I'm talking about you.'"
She then told Reid that Gray began to help her out financially before they eventually became intimate:
"He would say, 'The Lord told me that you need some money so go ahead and check your cash app. I already put money in your account. Then he'll be like, 'What color panties you got on? Let me see your nipples.' … He likes to jack off on the screen and he comes and when he comes, he speaks in tongues. No joke. When we slept together, he jumped up!"
The leaked voicemails spell more bad news for the pastor who has seen his congregation numbers begin to dwindle following the recent controversy.
You can listen to the recent revelations around the 58: 00-minute mark onwards.