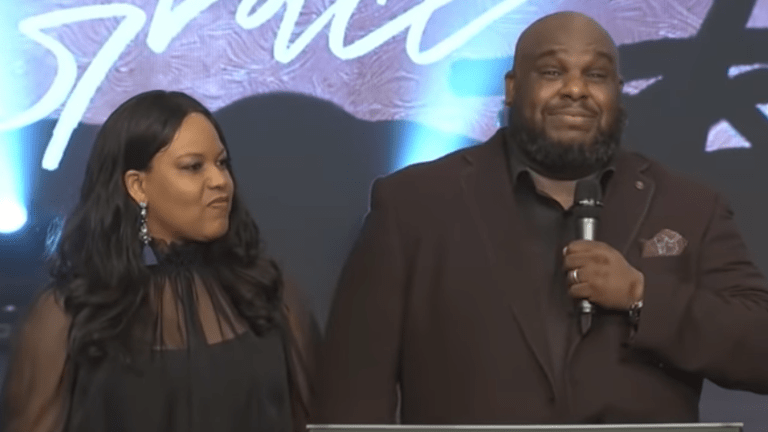 Pastor John Gray Admits to Cheating on Wife
Wife blames it on "the devil"
Pastor Gray is making headlines again, this time, for allegedly cheating on his wife.
The revelations come just weeks after the Pastor sparked headlines for buying his wife a $200,000 Lamborghini.
In the recent video, Gray speaks about the aftermath of his infidelities alongside his wife, Aventer Gray. The video was actually recorded back in June 2018 but has popped up online.
"We had to keep smiling because even though we were struggling, even though I was failing as a husband, I was already in front of the people, and the people can't really receive my brokenness," he says in the footage. "Me and my wife just kept smiling and nobody knew we were getting ready to get a divorce … I started listening to the wrong voices and let some people get too close. She found out, and she set it off, just like a good wife should."
"And then I prayed for them and him and then the devil loses," Aventer added. "Because what's not going to happen is you tell me that I'm going to lose my purpose because someone whispered to a '16-year-old John'. The devil is a lie. I'm standing with my husband, and you can go on back to the pits of hell where you came from... Was I upset? Yes. Was I heartbroken? Yes," she said. "But you better learn how to get in there for the — what's the vows? — better and worse so when the worst shows up you don't run away."
Now some are wondering if that's why he splashed out all of that cash on a car for his dutiful wife?
Watch the video below.