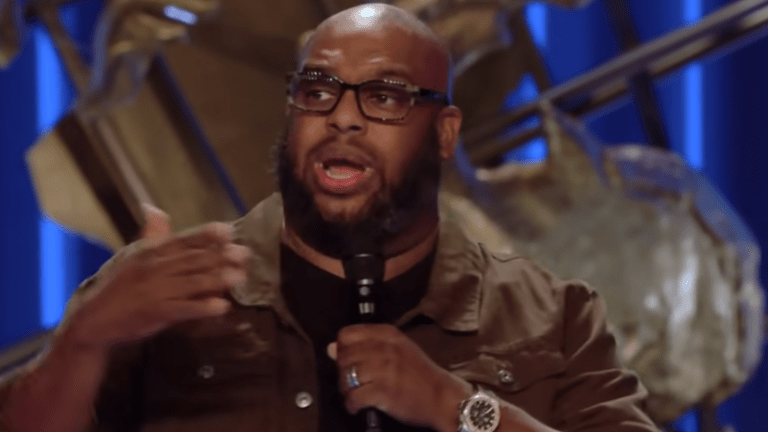 Pastor John Gary a 'no show' at his church following eviction notice
Pastor John Gray reportedly skipped out on service this Sunday at his own church, following the news that his megachurch has been hit with a notice to evict the premises.
Instead, the pastor recorded a video message which was played to his parishioners during service.
"We have paid what we owe according to our agreement and everything is going to be shared at the right time through the proper legal channels," Gray said. "But until then we, The Relentless Church, will continue to have service and we will maintain the moral high ground.
"I'm greatly grieved that there would be anyone or any spirit that would seek to harm a church open in the name of Jesus," he said. "But I will leave all of that up to God and I will do what is in the best interests of our church, which is serve Jesus, meet the needs of the poor and be .... the hands and feet of Jesus in our community."
Last week it was revealed that Redemption Church had filed for eviction against The Relentless Church in Greenville, which is headed by Gray.
The eviction came just over a month after they terminated their lease agreement with the megachurch run by Gray and told than to be out by the end of 2019.
Redemption alleges that Relentless breached its lease agreement because it failed to make all payments to cover the costs of the sanctuary and The Imagine Center, the sports and fitness facility operated on the church campus according to Greenville Online.