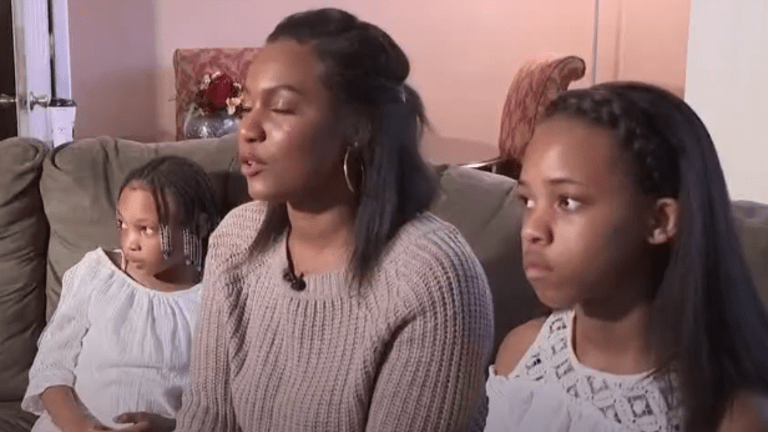 Pastor boots kids from private school because mother 'committed adultery'
A woman from Akron, Ohio claims that her children have been kicked out of a private school after one of the school's administrators accused her of adultery.
Summer Grant's fourth-grade daughters Summara and Summaia, had attended the school for years. Speaking to local news, the administrator accused her of living in sin.
"He said it was many reasons and the main one was because I was not married and my children had different fathers," Grant said.
Grant was told by Pastor John Wilson, that she violated the school's covenant by having kids with different fathers and living with her significant other without being married.
"There's 10 commandments and committing adultery is not part of that," Pastor Wilson said in a recorded phone call to Grant. "It's not that they should not go to the school it's that they can't go to the school."
"As Christian, you are not supposed to judge," she said. "You shouldn't have affected these kids education over that."
In an emailed statement to CBS News, the school said parents sign a written agreement "to conduct themselves in accordance with expressed guidelines of conduct.
"The unfortunate reality of a relationship of this nature is that individuals occasionally decide to act in a manner inconsistent with this written agreement and, as a consequence, separate themselves from the community."
"Parents sign a written agreement to conduct themselves in accordance with expressed guidelines of conduct," Chapel Hill Christian School said in a statement to the news outlet.
"Recently this did occur with one of our families," the statement continued. "Unfortunately, portions of an audio recording were presented, which expressed only a small portion of the administration's and Board of Education's concerns. While we believe it would be wrong to make public the particular circumstances that led to this separation, out of concern for the privacy of the family, we also felt that dismissal was necessary in order to protect the safety of our school children and their families."