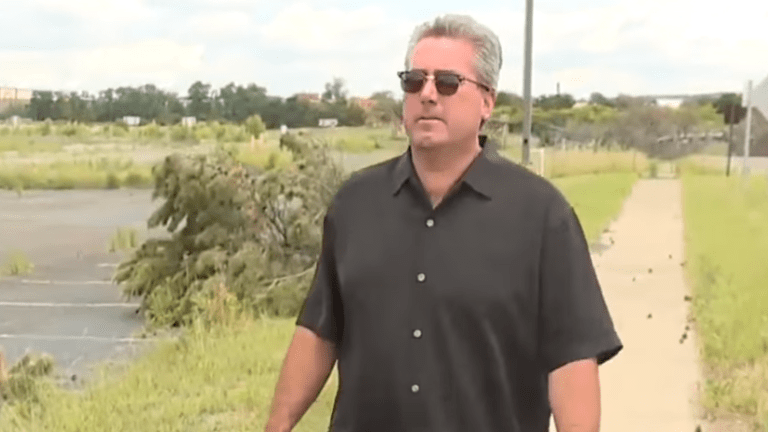 Outrage over Christian Network's 'Pimps & Hoes' promo
Several members of the Black clergy have teamed up to urge the public to boycott The Word Network, a Christian T.V. station after they used offensive, racially charged promotional materials.
The Word Network is owned by Kevin Adell, a white man and airs in 200 countries reaching millions of viewers in Europe, Africa, Asia, Australia,
and the Americas and reaches nearly 93 million homes in the U.S. alone.
In September, Adell reportedly he sent a text message with a photo of himself dressed like a pimp surrounded by Black clergymen he deemed his "hoes," according to News One.
A campaign has been created to take a hard stance against Adell and his network.
"The Word Network is not Black owned but is owned by Kevin Adell who is White. Recently, his actions have shown that even though he has profited off of the Black community, Mr. Adell does not have regard for Black humanity. Bishop George Bloomer, a pioneer in the Christian faith, has contributed a great deal to the success of the Word network. Recently, Bishop Bloomer has testified to issues of flagrant racism committed by Word Network owner, Kevin Adell," the petition reads.
"These incidents include:
"Texting a photo that was created, depicting Adell who is White, dressed as a pimp and various well-known Black clergy surrounding him as his "hoes." Although Adell did not create this image, he wasn't offended by it and even texted it to various staff (many of whom are African-American) including Bishop Bloomer. This created a hostile work environment for Bishop Bloomer and others."
So far, the campaign has racked up almost 3,400 out of the target 5,000.
Among the protesting preachers are: Archbishop E. Bernard Jordan, Zoe Ministries; pastor Debra Jordan, Zoe Ministries; pastor Larry Reid, Larry Reid Live; Vickie Yohe, Christian recording artist; Paul Crouch Jr., Impact Network; Lisa Sharon Harper, Freedom Roads; the Rev. Anita Faye-Wilson; apostle Travis Wright; the Rev. Yolanda Brown, Center of Destiny Ministries; and the Rev. Peter Heltzel.