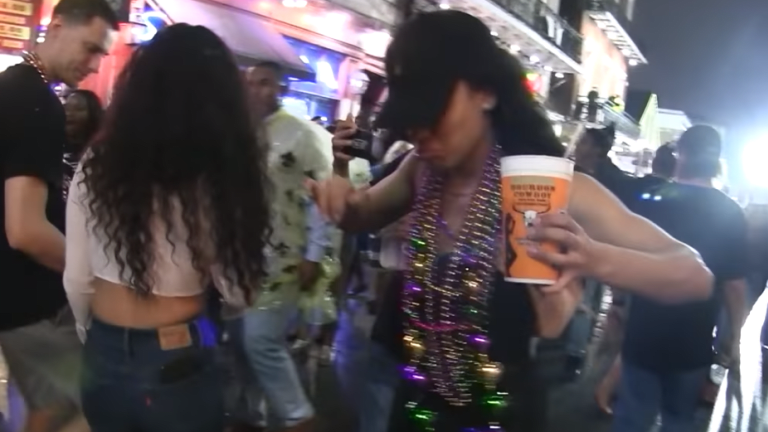 Outrage as 12-year-old is given a Black doll a noose around its neck at Mardi Gras
The internet was set ablaze after a 12-year-old girl who attended the Krewe of Nereids parade Sunday in Bay St. Louis, Mississippi, was handed a Black doll which had been accessorized with beads wrapped around its neck like a noose.
According to several reports, Nicole Fairconeture said a white man called her 12-year-old daughter up to a black float decorated with New Orleans Saints jerseys. He then said that he had something for the girl, and handed her an item. 
"That's you," Fairconeture reportedly told her daughter.
 It was a stuffed black doll dressed in a red and white gown and an apron -- also known as a Mammy doll, a caricature that perpetuates offensive stereotypes about African Americans, per CNN. Beads were hung around the neck like a noose.
"She hung it from her finger and she felt degraded. She felt attacked. She didn't even want to stay at the parade. She was ready to go," Fairconeture told the news outlet. She told them that her daughter just kept asking her, "Why me, Mom? Why me?"
She says that police are currently investigating the incident. Despite the horrible encounter, she shares that the community has been very supportive and that she has had people from the NAACP, the Boys and Girls Club reach out to them as well as the local school district.
"We're trying to keep her lifted and let her know that this is OK, and to let other people know that if this happens to them, they need to say something," Fairconeture said.
She says her family will be returning to the event next year.