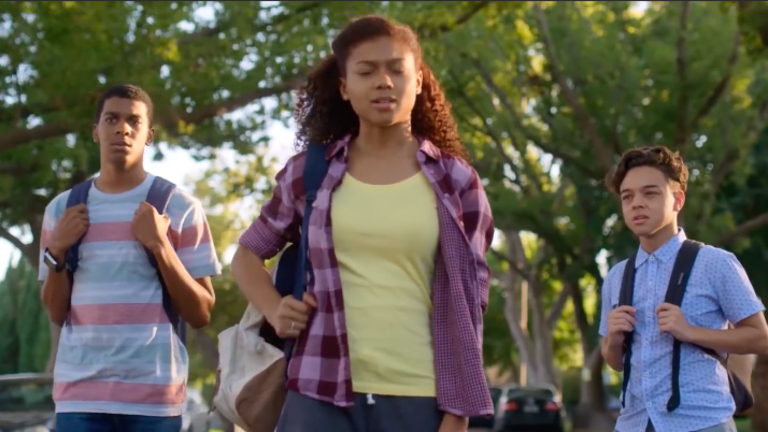 'On My Block' Cast Demands Same Pay as White '13 Reasons Why' Actors
Before filming the upcoming third season of Netflix's On My Block, the lead actors have halted due to salary demands. The stars are fighting for the same pay as the actors on 13 Reasons Why— a cast largely comprised of white leads.
Sierra Capri, Brett Gray, Jason Genao and Diego Tinoco each earned $20,000 per episode for both seasons of the hit series. Though the exact numbers of their salary demands have not been revealed, a source has revealed it would be comparable to the salaries of the 13 Reasons Why cast.
While 13 Reasons Why had the celebrity backing of Selena Gomez to push its publicity, On My Block has proven that it is equally as valuable to viewers, if not more. The coming-of-age comedy was an immediate success for the streaming site. 
It is one of the highest rated shows not only in Netflix history, but on Rotten Tomatoes. It currently has a 95% approval rating from the review-aggregation website, compared to 52% for 13 Reasons Why.
Though salary re-negotiations are expected after successful seasons, the On My Block stars have reportedly been in talks since May— without any information of network approval.
Women and people of color are notoriously paid less than their white counterparts across industries, and especially in the entertainment realm. After Netflix announced On My Block as its "most-binged show" of 2018, will the stars receive adequate pay for their success?