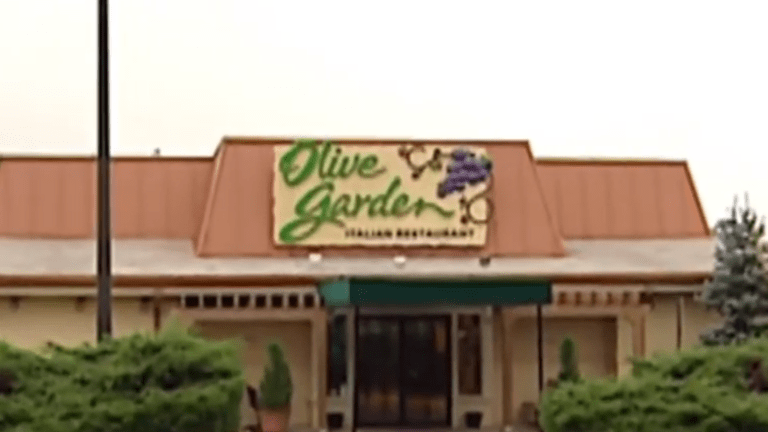 Olive Garden says manager no longer working at company after alleged racial incident
Olive Garden has announced that one of their managers, who went viral following a racial incident earlier this week, no longer works for their restaurant.
A customer at one of their restaurants in Indiana on Saturday reportedly loudly requested to be served by a member of staff who was not Black, and the manager obliged.
Amira Donahue, who worked as a hostess at the restaurant in Evansville, said the customer, a white woman, complained to a manager about her and the other Black hostess working during Saturday's dinner rush, per NBC News.
"She made comments about me to my co-workers concerning my race and saying that I should work at a strip club instead," Donahue told NBC News. "She asked if I'm even Black and if I am from here."
Maxwell Robbins, a customer at the Indiana location, hopped on Facebook to slam the company:
"I'm never going back to the Olive Garden in Evansville. A few white people come in a says that they refuse service from a "colored" server and asks to speak with the manager. The manager without hesitation ensures that they will not receive service from a person of color. That couple should've been refused service for even asking something like that!! It's disgusting that olive gardens manager would allow that especially with a very diverse staff," she wrote.
In a statement from Olive Garden to WFIE, they said, "We have zero tolerance for discrimination of any kind, and the manager involved no longer works for our company."
They are currently investigating the incident.