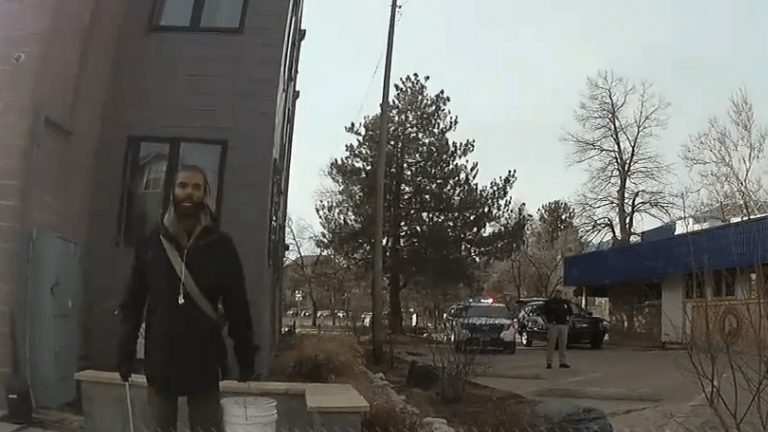 Officer who pulled gun on Black man picking up trash has resigned
A Colorado police officer who went viral after he pulled a gun on a Black man picking up trash in his own front yard, has resigned.
Boulder Police Officer John Smyly quit the police force after an investigation found he violated department policy when he drew his gun and attempted to detain Zayd Atkinson, 26, back in March, according to ABC News.
"I thought that once the firearm was out that that meant that he was going to try to kill me," Atkinson told 'Good Morning America' in an interview last month. "It was a frightening experience. I didn't know what else to do besides, you know, to fight with my voice and to practice my rights, which were thoroughly being breached."
Atkinson was holding a bucket and a metal trash picker in front in his front yard Mar. 1. Atkinson, who lives in a predominantly white area, was asked to identify himself as police swarmed him and pointed guns.
He said he gave the officer his ID and key card for the building.
"I had not done anything illegal therefore there was no reason for me to comply," Atkinson told 'Good Morning America. "I continued to go back to work and pick up trash and clean up my grounds."
But it appears that Smyly may have just beaten the police department to the punch.
"While the finding likely would have resulted in suspension or possibly termination, Officer Smyly resigned prior to the conclusion of the disciplinary process," a statement released by the City of Boulder last week.