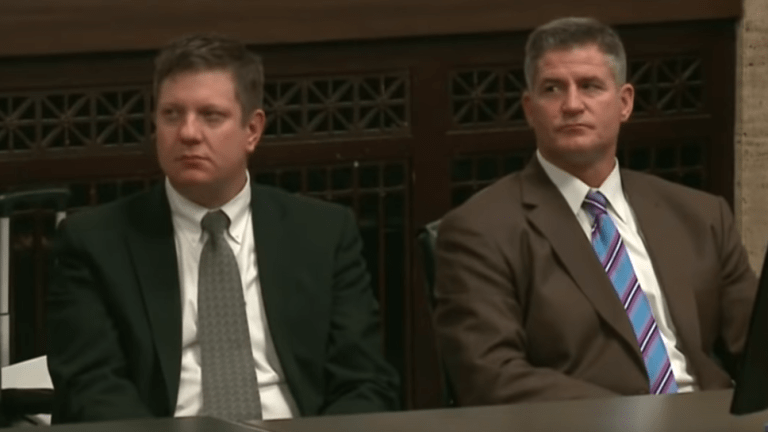 Officer who killed Laquan McDonald attacked in prison
The officer who was convicted of the of killing Laquan McDonald has been attacked in prison, according to his wife.
Jason Van Dyke's wife, Tiffany Van Dyke, wept as she told NBC of her husband's attack.
"I don't know how safe he is. I don't know the extent of his injuries," Mrs. Van Dyke said at a news conference. 
"At the end of the day, I want my husband home. I want him to be safe. I don't need people to go into his cell and attack him ... I cannot bury my husband."
Her husband was being held in an undisclosed state prison in Illinois since his sentencing Jan. 18 for second-degree murder before he was transferred to Connecticut on Feb. 5. Van Dyke sentenced to 6 years, 9 months for the shooting death of McDonald.
Van Dyke was reportedly kept in isolation in Illinois but at first, he was placed in general population in Connecticut. He reportedly suffered injuries to his face and head.
"We're just asking that Jason Van Dyke be allowed to serve his time," said Daniel Herbert, one of Mr. Van Dyke's lawyers, at a news conference on Thursday. 
"He's a tough man. He'll go in there and serve his sentence and keep his mouth shut. But he needs to be protected, because he can't protect himself in there."
Tammy Wendt, another of Mr. Van Dyke's lawyers chimed in:
"To put a police officer who has spent his entire career locking up bad guys in with these bad guys — it doesn't take a genius to know that that's obviously going to get him in trouble," Ms. Wendt said.