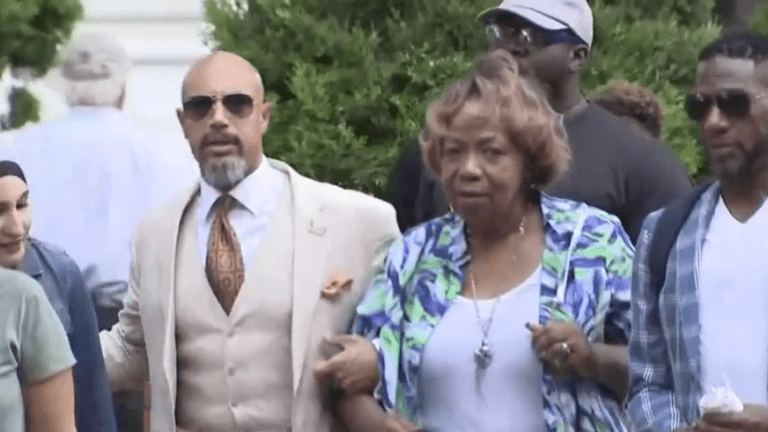 Officer responsible for Fatal Chokehold which led to Eric Garner's death has been Fired
The New York City police officer involved who was responsible for the 2014 chokehold death of Eric Garner has been fired.
Officer Daniel Pantaleo has bee fired over the death of Eric Garner, whose dying words "I can't breathe" became a rallying cry for protests against police brutality.
The decision comes more than five years after the death of Garner was captured on cell phone video, and months after Deputy Commissioner of Trials Judge Rosemarie Maldonado recommended to Police Commissioner James O'Neill that Pantaleo be removed from the force.
Despite his firing, a state grand jury declined to press criminal charges.
"It's an extremely difficult decision," O'Neill said at a news conference Monday. "If I was still a cop, I'd probably be mad at me... [but] it's my responsibility as police commissioner to look out for the city."
O'Neill said it could easily have been him in Pantaleo's position. 
"It's in my DNA, it's who I am," O'Neill said. "But as police commissioner, I have to think about the city, and I have to think about the rules and [regulations] of the NYPD and make sure people follow them."
"There are absolutely no victors here today," he added.
Garner's mother Gwen Carr had little sympathy for the dismissed officer:
"You may have lost your job, but I lost a son," Carr said. "You cannot replace that. You can get another job -- maybe at Burger King."
"It's been five long years I've fought this fight. I'm not stopping this fight," Carr continued.