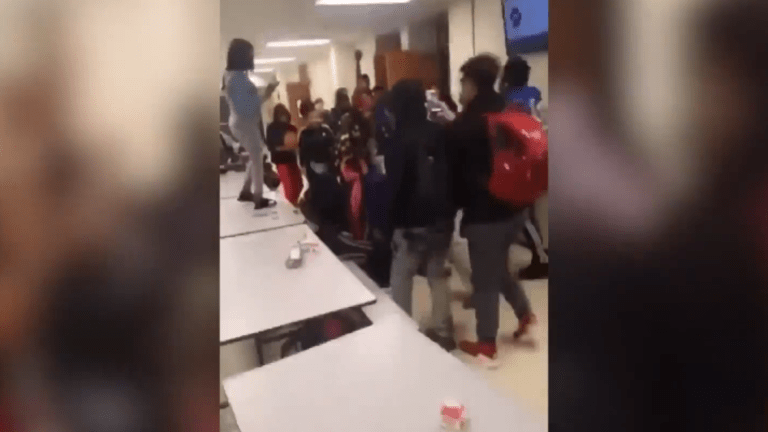 Oakville Students Attack Vice Principal; Video Goes Viral
A video of an Oakville High School vice principal being attacked by students has gone viral after the footage was uploaded to Snapchat.
It was reported that three students from the school in St. Louis were taken into custody after a viral video shows them punching and kicking the vice principal to the ground as he attempted to break up a fight.
The beating took place on Monday at Oakville High School, Missouri. It started when a 15-year old and two 16-year old students started a fight in the cafeteria, according to the St. Louis County Police Department. Despite the shocking video, nobody was seriously injured. The students involved in the fight were attended to on site by the school nurse while the assistant principal was sent to a local urgent care for treatment, police say.
According to the authorities, the students will be referred to St. Louis Family Courts for further investigation.
The following letter was sent out to parents of students attending the school.
"Dear parents, this morning before school started, there was a fight in the cafeteria involving three students. Several administrators intervened and broke up the fight. We understand that video of the site was shared on social media, and we've received several calls checking on the welfare of our staff and students. All of our staff and students are OK. We are investigating the matter, and discipline will be rendered as detailed in our district disciplinary policy. Thank you for your concern."