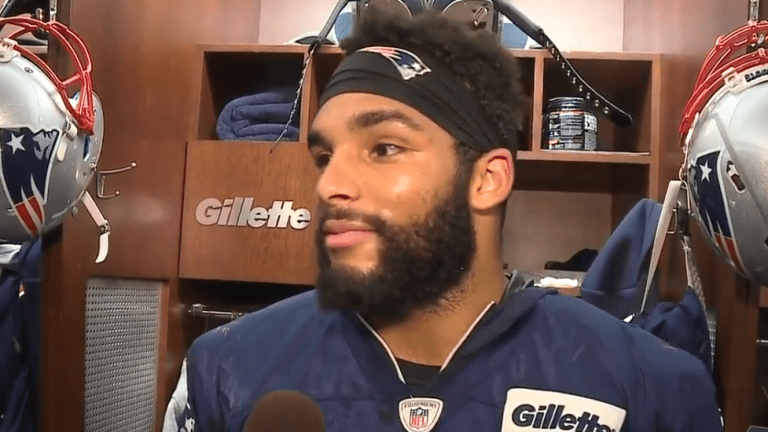 NYPD Police Organization Faces Backlash For Racist Tweet Calling NFL player a 'Wild Animal'
A police organization linked to the NYPD has been blasted online for tweeting that an NFL player acted like a "wild animal" during his arrest.
Trevor Bates, a Detroit Lions linebacker, was arrested on Saturday for allegedly refusing to pay a $32 cab bill in Queens, New York per CBS Detroit. 
According to the NYPD, after telling Bates that he would receive a desk appearance ticket and be released, Bates reportedly became agitated while being fingerprinted and punched an officer, Sergeant James O'Brien, in the face which led to the officer suffering from a concussion, a black eye and needing stitches.
A stun gun was then used on the 25-year-old linebacker before he was taken to a hospital for a psychological evaluation.
That's when the NYPD Sergeants Benevolent Association, a union of current and retired NYPD sergeants, posted the following tweet:
Social media did not take kindly to the offensive tweet:
"good thing there's not been ANY incident where a cop (on duty OR off) had any sort of transgressions that would be deemed "worse than a wild animal." oh waiiiiit a sec..." one follower tweeted.
"At least he wasn't shot in the back, or in a stairwell, or 50 times for that matter, by NYPD thugs," somebody else wrote.
It wasn't only Twitter who were stunned by the racist tweet. Joo-Hyun Kang, the director of Communities United for Police Reform, told the NY Times that the SBA's comments were racist.
"If the allegations against Bates, including not paying his cab fare are true, he should be held accountable. But the constant use by NYPD unions of racist dog whistles to dehumanize and criminalize black communities must be condemned and end," Kang said.