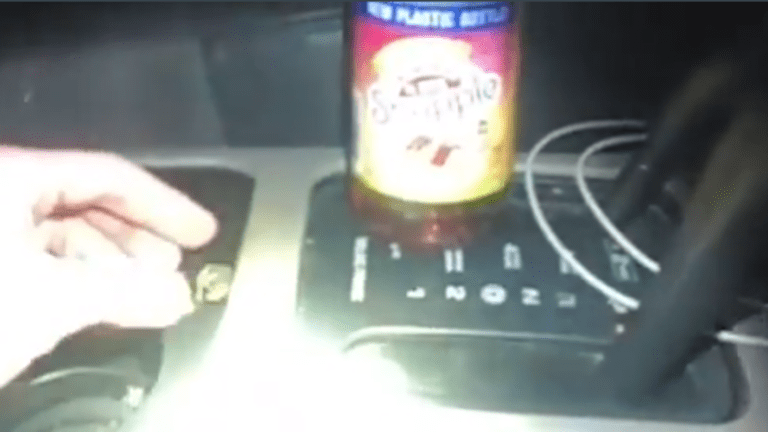 NYPD officer allegedly caught planting drugs on suspect for a second time
A New York Police Department in Staten Island was captured by his own body camera planting marijuana in the car of a group of Black men back in 2018. 
Surprisingly, the officer was allowed to hold on to his job, and now a new video has surfaced, showing the same officer planting marijuana dring a separate traffic stop -- just weeks after the first incident, during another traffic stop.
According to The Intercept, on both occasions, two officers — Kyle Erickson and Elmer Pastran, of the 120th Precinct — stopped cars for minor traffic infractions, then claimed the vehicles smelled like marijuana.
Both times the body camera footage shows the officers conducting lengthy searching of the vehicles. In the search that took place in February 2018, Erickson switches off his camera before finding a joint after he turns it back on.
The New York Times published that video later that year after attorneys for the driver, Lasou Kuyateh, obtained it through discovery. Kuyateh can be heard shouting that Erickson is "putting something in my car," 
He was arrested and spent two weeks in jail but fought the charges in court, and sued the city last year for $1 million over the incident.
However, Jason Serrano, the man arrested during the second stop the following month, took a plea deal to avoid jail time. He had no idea about the footage until when attorneys with the Legal Aid Society showed it to him. "There's nothing to say, the video speaks for itself," Serrano told The Intercept. "I didn't have no marijuana, I had no weed, I had no drugs, I wasn't driving, it wasn't my car, the taillight wasn't broken."
Activist Shaun King is now calling for both officers to be fired.