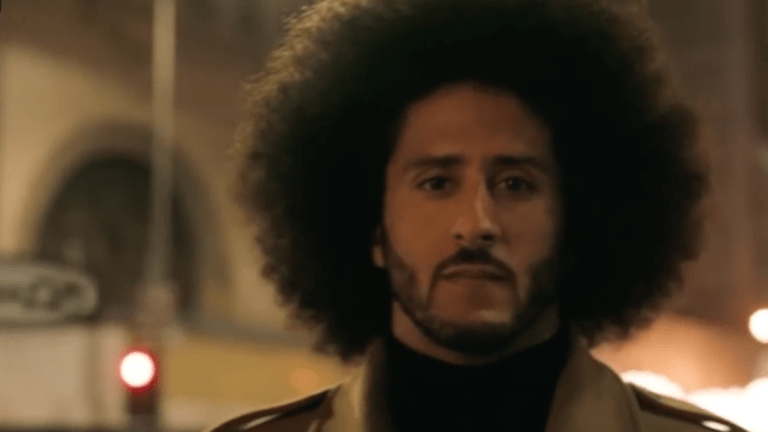 Nike Stock Increases $3 Billion After Kaepernick Pulled Betsy Ross Sneaker
Nike pulled their Independence Day inspired sneaker featuring a flag design by Betsy Ross, due to concerns from Colin Kaepernick. The decision caused uproar with conservatives, but proved to be the right move as Nike saw a multi-billion dollar increase in its stocks.
In honor of July 4th, Nike planned on releasing a limited edition sneaker that featured a flag design by Betsy Ross. The traditional layout displayed 13 stars and stripes the commemorate Confederate-era times. 
Nike spokesman Colin Kaepernick asked the brand to pull the sneaker, stating that it celebrated a racist time in American history, in which Nike agreed.
The incident was marked as unpatriotic from those opposing the #BlackLivesMatter movement and resulted in a loss of plant funding from Arizona's governor. However, Nike's decision proved not only a morally-responsible move, it was also financially profitable.
According to Forbes, "Nike has seen a 2% stock increase and added nearly $3 billion in market value since cancelling the kicks." It seems investors favored the brand for being socially aware of its audience and rewarded them.
Nike seems to be walking the walk and talking the talk. They are proof that brands can no longer be neutral in today's political climate— especially if it is negatively impacting the lives of their consumers.
This tide of political correctness from consumer brands is refreshing to know that the brands we support, support us too.