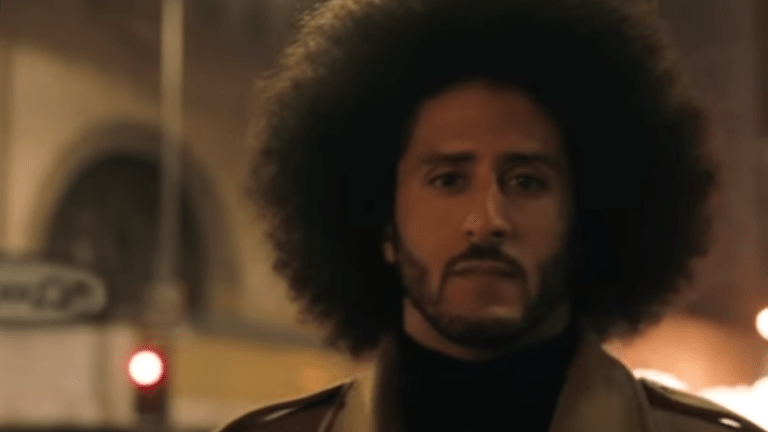 Nike Cancels 'Betsy Ross Flag' Sneaker After Colin Kaepernick Intervenes
Sportswear giants Nike have canceled an upcoming 'Betsy Ross Flag' sneaker after former NFL star Colin Kaepernick stepped.
Colin Kaepernick reportedly told the company it shouldn't sell a shoe with a symbol that he and others consider offensive, according to people familiar with the matter, per the Wall Street Journal.
"Nike has chosen not to release the Air Max 1 Quick Strike Fourth of July as it featured the old version of the American flag," a Nike spokeswoman said.
The show was created in celebration of the July Fourth holiday and should have gone on sale this week. The heel of the shoe featured a U.S. flag with 13 white stars in a circle, a design created during the American Revolution and commonly referred to as the Betsy Ross flag.
Arizona Gov. Doug Ducey was upset over the news and is ordering the Arizona Commerce Authority to withdraw incentives for Nike building a manufacturing plant in the state.
"Words cannot express my disappointment at this terrible decision. I am embarrassed for Nike," the Republican tweeted. "Nike is an iconic American brand and American company. This country, our system of government and free enterprise have allowed them to prosper and flourish.
Last year, Nike ruffled the Right's feather when they made Kaepernick the face of an advertising campaign while he was still engaged in that dispute with the league. While many conservative's vowed to boycott Nike, their sales actually skyrocketed because - the Black dollar is mighty!
The WSJ reports that Nike's share price has climbed more than 15% so far this year.