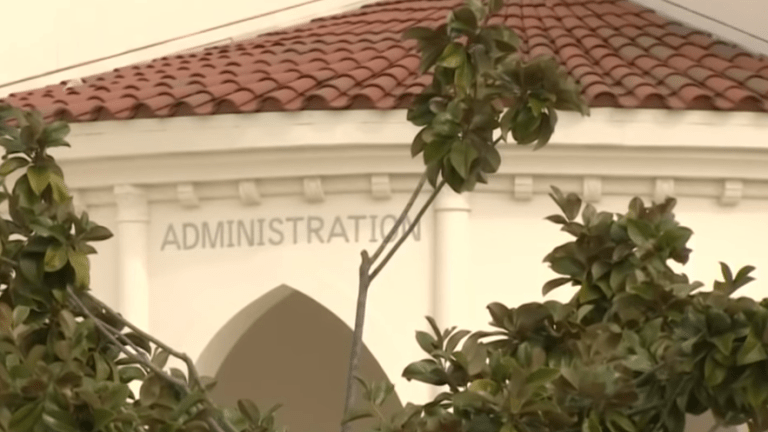 Newport Beach students under fire as Nazi salute pic goes viral
Several Newport Beach high school students are feeling the heat an image of them giving the Nazi salute around red plastic beer cups lined up in the shape of a swastika went viral.
Some of the individuals in the images are believed to be students or recent graduates of Newport Harbor High School, one official said. The other high schools in the district are Costa Mesa, Estancia, Early Co, lege and Corona del Mar.
The actions have been slammed by social media and several members of the New Port community have spoken out against the incident.
"I was simply devastated to see that," School Board President Charlene Metoyer told the Orange County Register. 
"As a school board, we're not only concerned by the underage drinking, but also the mental health of the students who participated in this horrendous act and all their fellow students who will be affected by it. This is appalling to not just our Jewish student community, but to all of us who care about human rights." 
Regional director of the Anti-Defamation League's Orange County Long Beach, Rabbi Peter Levi also weighed in:
"The bottom line is that swastikas and Nazi salutes are never funny," he said. "And when such actions are normalized as jokes, hate and bigotry become normalized."
Newport-Mesa Unified School District officials told the LA Times that they sent a letter to parents on Sunday.
"We were recently made aware of social media postings involving some students who created inappropriate anti-semitic symbols, and possible underage drinking," the letter said. "While these actions did not occur on any school campus or school function, we condemn all acts of anti-semitism and hate in all their forms."