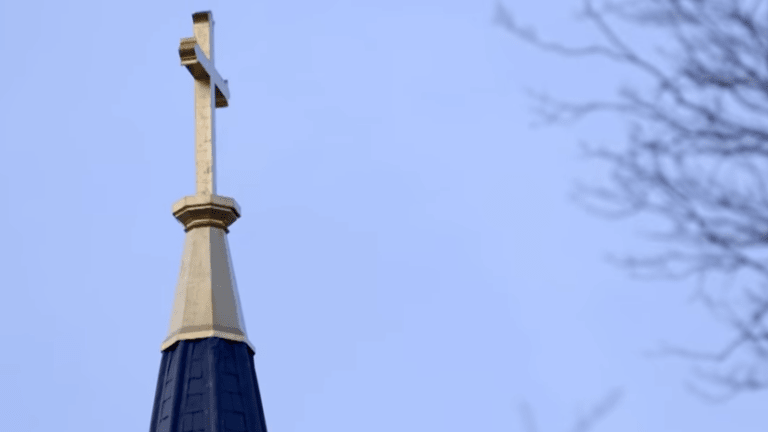 New lawsuit claims Catholic Church pressured victims into unfair settlements
Two men have filed a lawsuit against the Catholic Church, claiming that Catholic officials allegedly pressured them to sign unfair settlements after they were sexually assaulted. 
According to the documents obtained by The Associated Press, the suit claims that officials drew up agreements last year to stop the men from speaking out or taking legal action despite a promise to stop using nondisclosure agreements, according to The Associated Press. 
Cousins La Jarvis Love and Joshua Love of Mississippi filed the lawsuit this week in New York Federal Court. They allege that they were abused by Franciscan missionaries while they were at a Catholic grade school, according to the AP.  
"West separately abused" La Jarvis and Joshua Love "raping and sexually assaulting them, making them perform sex acts on him, and encouraging them to perform sex acts on each other," the lawsuit says.
Their lawyer hopes that the men can receive some justice for the trauma they have faced at the hand of the church officials.
"These guys have never received anything resembling justice. I'm hoping this lawsuit will bring these matters to light and provide them with a full measure of justice," John F. Hawkins, an attorney representing La Jarvis Love and Joshua Love, told the wire service. 
According to their filing, the cousins reported their abuse to the Catholic Diocese of Jackson, Miss., Joshua Love was encouraged "to initially settle his claims for $10,000," which was later raised to $15,000, the news outlet reported. 
"He said if I wanted more, I would have to get a lawyer and have my lawyer call his lawyer," La Jarvis recently told The Associated Press. "Well, we don't have lawyers. We felt like we had to take what we could."
The suit adds that "it was understood among the group that Joshua could not read and, therefore, was not able to understand the terms of the settlement other than the settlement amount."