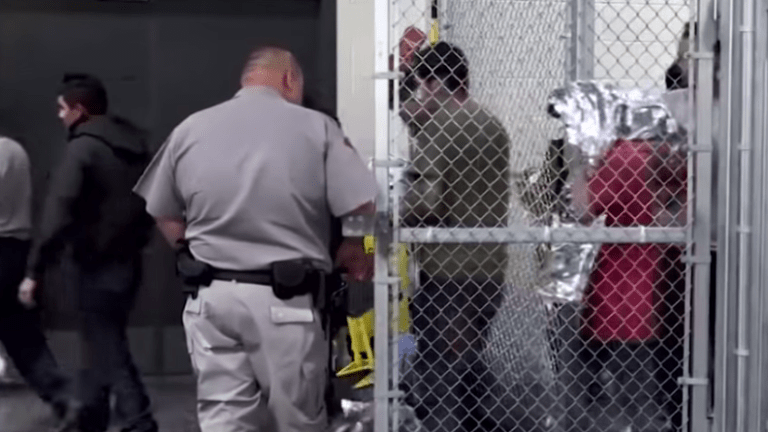 Nearly 6,000 complaints of abuse at migrant children centers made over four years
Almost 6,000 accusations of sexual abuse and harassment of migrant children in detention facilities occurred over four years, according to a recent report.
The cases include allegations of inappropriate touching of the children's genitalia and other body parts, staff members also allegedly watched minors while they bathed and showed pornographic videos to minors. The allegations were not only lodged against facility staff, but also by other children in detention abusing young kids and even adults who did not even work at the centers.
Rep. Ted Deutch, D-Fla., released the Health and Human Services Department report during a hearing on the Trump administration's policy of family separations at the border. Axios first reported the figures.
According to Axios, from October 2014 to July 2018, the HHS' Office of Refugee Resettlement received 4,556 complaints, and the Department of Justice received 1,303 complaints. This includes 178 allegations of sexual abuse by adult staff.
"These HHS documents detail a staggering number of sexual assaults on unaccompanied children in their custody," said Deutch in a statement. "Clearly this administration is not equipped to keep these children safe inside their facilities."
Health and Human Services officials said the vast majority of allegations weren't substantiated.
"We share the concern," said Jonathan White, a Health and Human Services official who was in charge of the effort to reunify children with their parents, testifying before the House Judiciary Committee on Tuesday. 
"Any time a child is abused … is one time too many. We abide fully with the laws this Congress has passed, and we are very proud of our outstanding track record of full compliance including referring every allegation for investigation. The vast majority of investigations prove to be unsubstantiated."