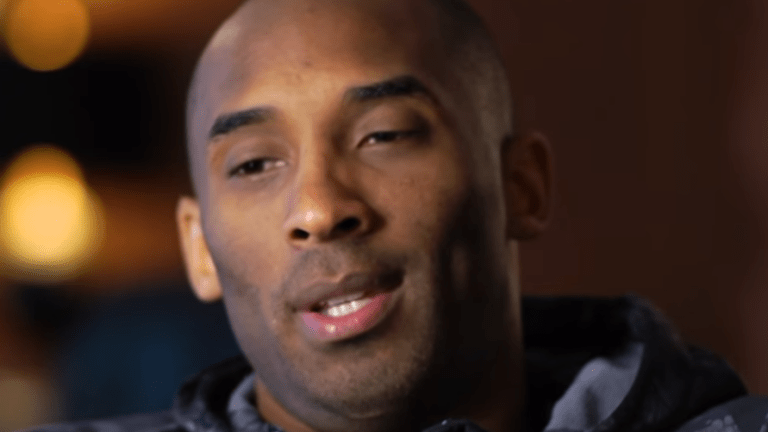 NBA champion Kobe Bryant dies in helicopter crash
NBA legend Kobe Bryant and one of his daughters were killed Sunday in a helicopter crash in Calabasas, California.
Bryant was reportedly on his way to a youth basketball game with his daughter Gianna Bryant, 13, when the helicopter crashed. Los Angeles County Sheriff Alex Villanueva said in a news conference that there were no survivors from the nine people on board the helicopter.
The cause of the crash was unknown. The helicopter departed from John Wayne Airport in Orange County at 9:06 a.m. PT. The first 911 call reporting the crash was received at 9:47 a.m.
According to ESPN, Orange Coast College baseball coaching legend John Altobelli, his wife, Keri, and their daughter Alyssa were among the victims, the Altobelli family confirmed.
Just a day prior, Bryant was passed by Los Angeles Lakers forward LeBron James for third on the NBA's all-time scoring list.
"It's another guy that I looked up to when I was in grade school and high school," James said. "Seeing him come straight out of high school, he is someone that I used as inspiration. It was like, wow. Seeing a kid, 17 years old, come into the NBA and trying to make an impact on a franchise, I used it as motivation. He helped me before he even knew of me because of what he was able to do. So just to be able to, at this point of my career, to share the same jersey that he wore, be with this historical franchise and just represent the purple and gold, it's very humbling, and it's dope.
"Kobe's a legend. That's for damn sure."
Bryant won five NBA titles in his time with the Lakers, as well as two Olympic gold medals playing for the United States and he is fourth on the NBA's all-time scoring list with 33,643 points, Bryant won two NBA Finals MVP awards and one NBA regular-season MVP in 2008.
Former teammate Shaquille O'Neal shared an emotional message via his Instagram: "There's no words to express the pain I'm going through now with this tragic and sad moment of loosing my friend, my brother, my partner in winning championships, my dude and my homie. I love you brother and you will be missed. My condolences goes out to the Bryant family and the families of the other passengers on board. IM SICK RIGHT NOW!"
"The NBA family is devastated by the tragic passing of Kobe Bryant and his daughter, Gianna," NBA commissioner Adam Silver said in a statement.
"For 20 seasons, Kobe showed us what is possible when remarkable talent blends with an absolute devotion to winning. He was one of the most extraordinary players in the history of our game with accomplishments that are legendary: five NBA championships, an NBA MVP award, 18 NBA All-Star selections, and two Olympic gold medals. But he will be remembered most for inspiring people around the world to pick up a basketball and compete to the very best of their ability. He was generous with the wisdom he acquired and saw it as his mission to share it with future generations of players, taking special delight in passing down his love of the game to Gianna.
"We send our heartfelt condolences to his wife, Vanessa, and their family, the Lakers organization and the entire sports world."