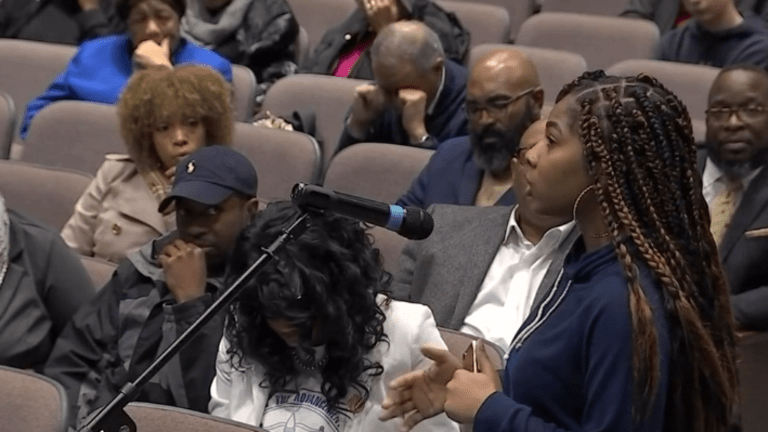 NAACP calls out school over 'Blackface' Incident
Members of a Hartford NAACP chapter are looking for answers following an incient a few weeks back in which an image of two students sporting blackface were discovered.
NAACP Greater Hartford Branch President Maxien Robinson-Lewin urge the school board to take action:
"I am hoping for the school district to look at the discipline for the two girls who appeared in blackface, also we need to have conversations about sensitivity training ... and changing the climate and culture in the Simsbury community," she said.
The address took place at a meeting with the school board at the Simsbury High School auditorium to discuss a matter of school discipline.
Before the meeting, Robinson-Lewin also met with the superintendent and the head of the school board.
"I have had a meeting with the superintendent and the board chair, and they were very open to having and building a partnership with the NAACP," Robinson-Lewin told the Hartford Courant. 
"However, I did communicate to the superintendent that if we are going to move forward with a partnership, it needs to be a partnership of substance and not symbol."
The students reportedly denied knowing what blackface was and were only given a one-day in-school suspension. Students also described other incidents of racial discrimination and bias to the board meeting.
Superintendent Matt Curtis said much work is underway to address this incident.
"There is no room for hate in this conversation," he told the board.
"There is work to do, and we recognize that conversations about race are uncomfortable," Curtis said.