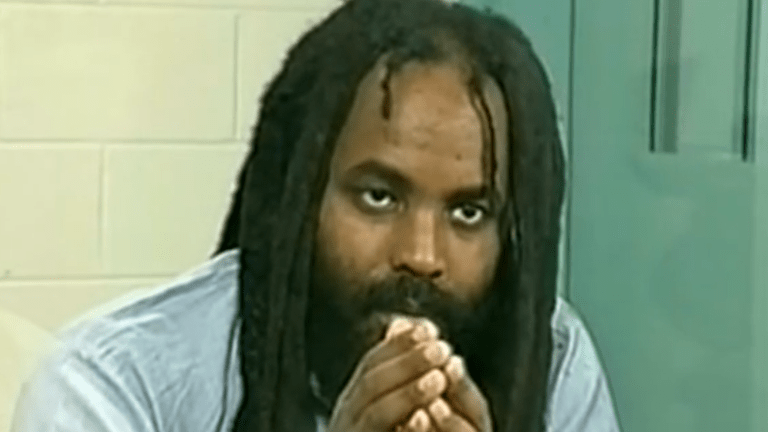 Mumia Abu-Jamal Granted Partial Appeal
Mumia Abu-Jamal was granted another opportunity to appeal his 1981 conviction in the death of Philadelphia Police Officer Daniel Faulkner. 
Abu-Jamal has more than 30 years behind bars for the shooting death of Faulkner. Judge Leon Tucker granted the partial appeal.
Abu-Jamal's final appeal was rejected by the Pennsylvania Supreme Court in 2012, but Tucker stated that former Justice Ronald Castille should have recused himself because of statements he made as a prosecutor about people accused of shooting police officers, showing obvious bias.
"The claim of bias, prejudice, and refusal of former Justice Castille to recuse himself is worthy of consideration as true justice must be completely just without even a hint of partiality, lack of integrity or impropriety," Tucker wrote.
"The court finds that recusal by Justice Castille would have been appropriate to ensure the neutrality of the judicial process in [Abu-Jamal's appeals] before the Pennsylvania Supreme Court," he continued.
Faulkner's wife is not pleased with the decision:
"I'm absolutely outraged with Leon Tucker. Tucker has no merit on this judgment. [Castille] had nothing to say about Mumia Abu-Jamal, he had no prejudice. This is going to open the door for so many murderers to be able to do this and appeal this," she told Fox News.
"Mumia Abu-Jamal shot my husband between the eyes; he executed my husband. I'm never going to let this go. All over the country, they're reducing sentences on murderers, they're allowing them out of prison, and it's wrong. It's so wrong. To Judge Leon Tucker: I hope you can sleep at night with the decision you made, because you know it was not the right one," she said.