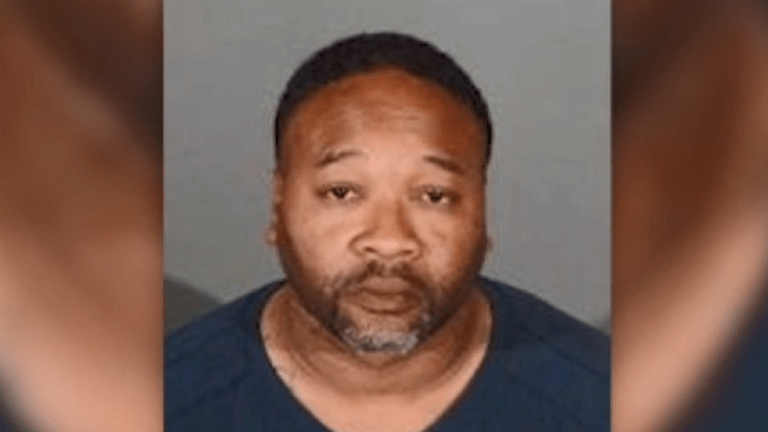 Mother's Boyfriend charged with Murder of Trinity Love Jones; Is a convicted child abuser
The man who was has been charged with the murder of 9-year-old Trinity Love Jones has been identified by the victim's family members as the boyfriend of her mother.
 The 9-year-old was found partially stuffed in a duffel bag in Hacienda Heights.
Emiel Hunt has been booked and charged with her murder by the Los Angeles County Sheriff's Department on Mar. 12.
Hunt, 38, made a brief appearance in on Tuesday morning but did not enter a plea and his arraignment has now been postponed until Apr. 16.
According to reports, Hunt was arrested on Saturday after being found sleeping in his vehicle parked near the San Diego International Airport.
 His bail was set at $2 million.
Authorities are also saying that Trinity's mother, Taquesta Graham, has also been detained as a "person of interest" in the case and was being held on $2 million bail.
Graham is a registered sex offender, after being convicted back in 2009 of enticing a minor female for prostitution, according to the Megan's Law website.
Hunt was revealed to have a prior conviction for child abuse in San Diego County in 2005, where he served a minimum of10 years in prison for abusing his biological son.
Hunt faces a possible maximum sentence of 50 years to life in prison if convicted on the murder charge.
A maintenance worker who found Trinity's dead body told KTLA:
"We seen the little girl's head, but at that point, we thought it was a little boy because you couldn't really see, like, everything," he said. "She was covered up with grass like the bush was kind of covering her hair, and then she was wrapped up in a blanket, and she was stuffed in a duffel bag."