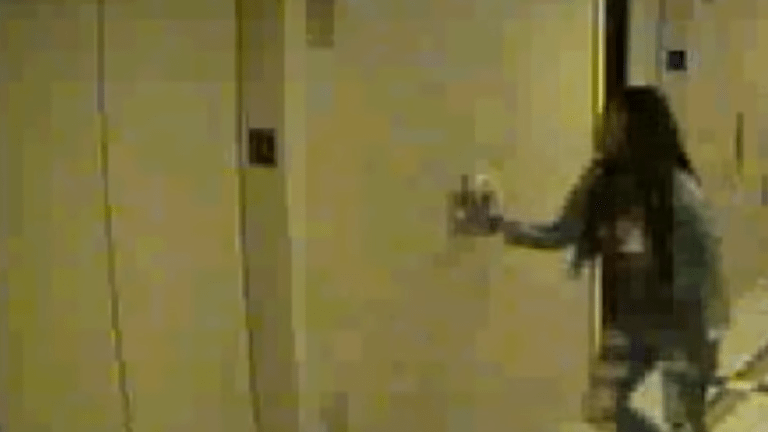 Mother of Kenneka Jenkins Files $50 Million Lawsuit
The mother of Kenneka Jenkins, the teenage girl who was found in the freezer of a hotel, is suing the hotel for $50 million.
The lawsuit was filed on Tuesday by Jenkins' mother, Tereasa Martin. The suit alleges that the Crowne Plaza hotel staff, its security staff and a restaurant at the hotel are all responsible for her daughter's death.
Jenkins' death shocked the world after surveillance footage showed her walking around the hotel just hours before she was found. Jenkins was at the hotel for a party in one of the rooms but went missing. She was pronounced dead on Sept. 10, 2017, the following day.
Jenkins was discovered in a double walk-in freezer in an unused kitchen in the hotel. The Cook County medical examiner's office ruled her death as an accident caused by hypothermia.
The suit alleges that the hotel failed to properly monitor the security cameras, "which would have saved her life." The freezer was also located in an unused kitchen at the hotel that was accessible to the general public and the door which contained instructions on how to release the lock system was completely faded, the suit alleges.
"Had Crowne Plaza defendants and employees and/or agents of defendant Capital Security properly intervened when they observed (Jenkins) visibly disoriented, confused and lost within their premises, they would have prevented her from entering the abandoned kitchen and prevented her death," the lawsuit says.
The suit was filed against F&F Realty, Capital Security and Investigations and Murray Bros. Caddyshack, a restaurant that leased the kitchen at the hotel.
The Crowne Plaza released a statement to the Chicago Tribune: "The death of Kenneka Jenkins was a tragedy, but the proximate cause of her death were the unsavory individuals who used a stolen credit card to book a room and host an illegal party which Ms. Jenkins attended. Those criminals escaped the hotel before police arrived and have never truly been held accountable. This lawsuit has no merit and we will vigorously contest it."
Jenkins and her estate also claim to have suffered damages including "conscious, physical pain and suffering" and death, severe emotional injuries, mortification and humiliation, loss of wages, funeral expense and several other damages, the lawsuit said.