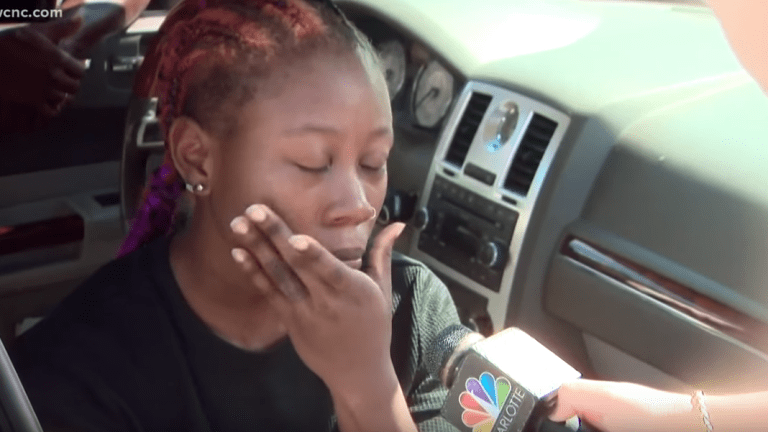 Mother Charged with Involuntary Manslaughter For Drowning of Son During Hurricane Florence
Union County Sheriff's detectives have just announced that they have filed criminal charges against a Charlotte, NC mother in connection with the drowning death of her one-year-old son last month during Hurricane Florence. 
Dazia Ideah Lee, age 20, of Charlotte, faces a charge of Involuntary Manslaughter and a Misdemeanor charge of Driving on a Closed/Unopened Highway in connection with the death of her son, Kaiden Lee-Welch.
On Sept. 16., emergency personnel responded to a vehicle trapped in flooded water on Highway 218 at Richardson Creek. Lee was rescued and taken to a hospital, but Kaiden appeared to be missing. Search and rescue teams were dispatched and spent several hours that night searching for Kaiden's body. 
"Detectives believe the child and his mother were traveling east on N.C. 218 going toward Wadesboro," a Union County Sherriff Facebook post read. "The mother drove around the barricades on N.C. 218 and continued traveling east until her vehicle encountered rushing water flowing across the road. Her vehicle left the roadway and came to rest amongst a group of trees. She managed to free herself and Kaiden, who was in a car seat, but lost her grip on him in the rushing water."
The one-year-old's body was found the following morning.
"The only thing she ever wanted was to protect him," Lee told the Washington Post. "As soon as he came out of the womb. . . . Whenever he was crying, she was always the first one to go. My mom or I would go and check on him, but she was always already there, feeding him."
"I protected him from everything and everybody." 
"I did everything I could," Lee told the reporter, wiping away tears as the camera operator's light shone on her face. "From the moment I was pregnant until the moment I lost him. I did everything I could to save and protect him."
Sheriff Eddie Cathey stated, "The tragic death of this child and the circumstances surrounding this case are heartbreaking. We continue to pray for all those suffering as a result of this child's death. However, after a very thorough investigation and taking all facts into consideration and applying the law, we feel that these charges are appropriate."
Comments on the Facebook post seem to show that the majority of people are in agreement with criminal charges being filed.
"Happy to see that charges have been filed. I'll never know whether this was deliberate or not but either way, she is ultimately responsible for the death of her child. I personally know a young lady that spent time in prison for the death of her child and all she did wrong was make the choice to sleep with the baby in her bed. As a result, her child suffocated. It was an accident, yet she was ultimately responsible so she served her time," one user wrote.
"Finally !!! My nephew can finally get his son ashes!!!!," another typed.
Sheriff's deputies served Lee with a Criminal Summons and she is due in court on November 20, 2018. It is believed that Lee caused the tragedy by driving around the barricades.