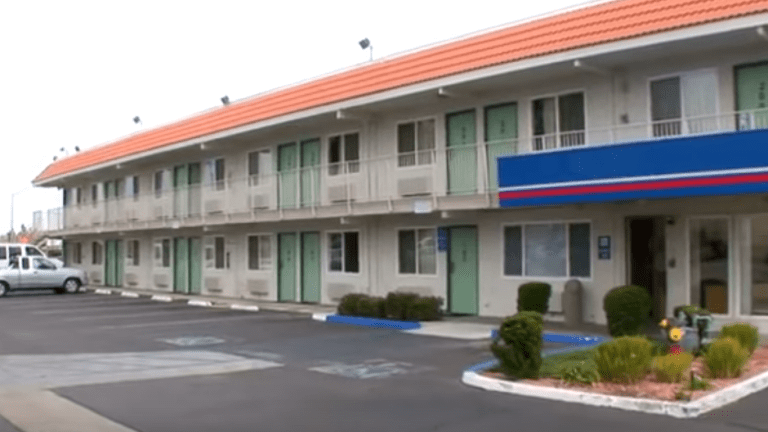 Motel 6 Ordered to Pay $7.6 Million for Turning Over Guests with "Latino-Sounding Names" to ICE
Motel 6, who was outed last year for alerting ICE to guests with "Latino-sounding names," has been ordered to pay out $7.6 million.
Guests of the budget chain filed a nationwide class-action lawsuit against Motel 6 just scored a major victory after it shared their private information with agents at ICE.
"We send a report every morning to ICE—all the names of everybody that comes in," a front desk clerk in a Phoenix Motel 6 said at the time. "Every morning at about 5 o'clock, we do the audit and we push a button and it sends it to ICE." 
As a result, ICE made at least 20 arrests between February and August 2017. When the news was made public, social media launched a #boycottmotel6 campaign, many horrified by the chain's covert dealing.
Earlier this year, Washington state's attorney general sued the Motel Six chain for illegally providing ICE with the personal information of guests with "Latino-sounding names." 
The lawsuit charged Motel 6 with violating the state's privacy laws and deceptive business practices. The Mexican American Legal Defense and Educational Fund (MALDEF) also filed a class-action lawsuit against Motel 6 on behalf of seven class representatives from Arizona and one from Washington state, The Post reports. 
"It's very important in our minds that Motel 6 is putting in place policies and procedures that would prevent this from happening again," Thomas Saenz, president and general counsel at MALDEF, told The Post. 
"Motel 6 fully recognizes the seriousness of the situation and accepts full responsibility for both compensating those who were harmed and taking the necessary steps to ensure that we protect the privacy of our guests," Motel 6 said in a statement, and also revealed that they have prohibited their employees from sharing personal information.
According to the settlement, the company will "pay up to $5.6 million (at least $7,500 per guest) to those who were placed in immigration-removal proceedings; up to $1 million (at least $1,000 per guest) to those who were interrogated; and up to $1 million (at least $50 per guest) to those whose personal information was given to federal authorities."
They were also ordered to fork out for the legal fees of those named in the lawsuit.