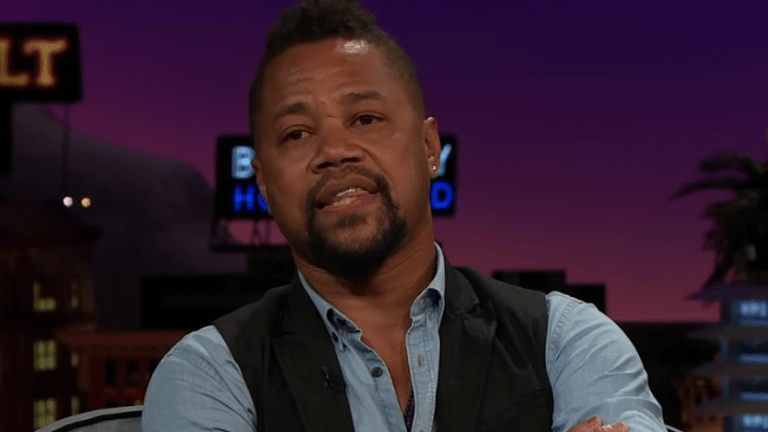 More women come forward to accuse Cuba Gooding Jr. of sexual misconduct
Seven more women have come forward to accuse actor Cuba Gooding Jr., of sexual assault according to court documents.
The new allegations date to 2003, with the most recent in 2016 and reference incidents that allegedly took place in Los Angeles, Malibu, New York, Atlanta, San Francisco and at a bar in Park City, Utah, during the Sundance Film Festival, according to a filing by Manhattan District Attorney Cyrus Vance in the state supreme court.
The unidentified women charge Gooding with nonconsensual touching, grabbing, groping, kissing, and licking. The Hollywood star is also being accused of making threats of professional sabotage.
One of the women says that she attended an event for a movie in 2005 when the actor "grabbed her breast and slid his hand down her chest area." She told him to stop, but the actor allegedly did it again and attempted to follow her into the women's bathroom. She says she had to physically push him out of the bathroom to avoid his advances.
These women bring the total number of Gooding accusers up to 20.
"Unfortunately, people come out of the woodwork, making false allegations against Cuba, as often times happens when a celebrity is accused by the District Attorney's Office in a Public Forum," Gooding Jr.'s attorney, Mark Heller, told Page Six.
"The spurious, uncharged allegations offered by the District Attorney's Office are so ancient and outdated and lacking in details and impairs the Defendant from defending against them; thus, it demonstrates that the District Attorney's Office's motive in introducing these inflammatory, uncharged allegations is not for any probative value, but to merely gain an advantage against the Defendant and prejudice the Jury against the Defendant," Heller concluded.