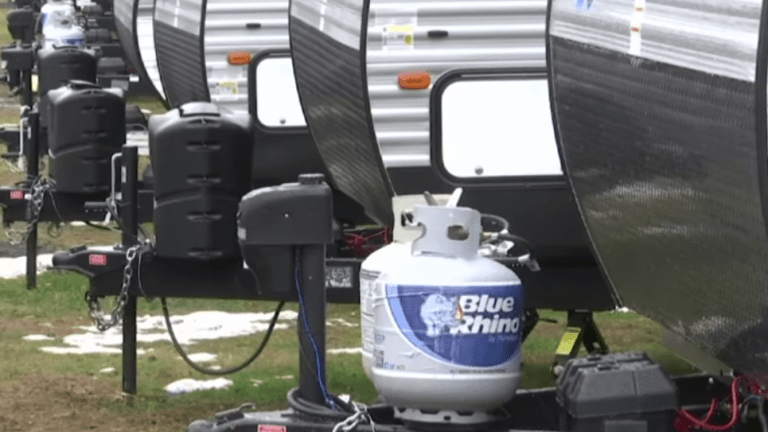 More than 2,000 Homes Still without Gas in Lawrence, Mass.
More than 2,000 homes are without gas in the state of Massachusetts.
According to the Associated Press, two months after natural gas explosions and fires leveled homes and left thousands without heat or hot water, hundreds of families will not be able to cook their Thanksgiving meals using gas.
More than 1,500 families are spending the holiday in hotels, apartments, and trailers paid for by Columbia Gas. The rest are choosing to stay home and work it out.
Trailer park resident Socorro Guzman was optimistic. "It's a small place, but we have to celebrate," said the 72-year-old.
Temperatures are expected to dip over the coming days, posing an additional challenge to the families already struggling to make it through. The gas service is said to be completed before the end next month.
Officials are concerned about water pipes and tanks freezing, so they're adding insulation under trailers and making sure every unit has sufficient propane for heating.
"We knew it was going to be cold, but most people don't spend the winter in an RV," said Scott Ferson, a spokesman for Columbia Gas. "So it has provided some unique challenges."
Columbia Gas is currently facing federal probes and class-action lawsuits