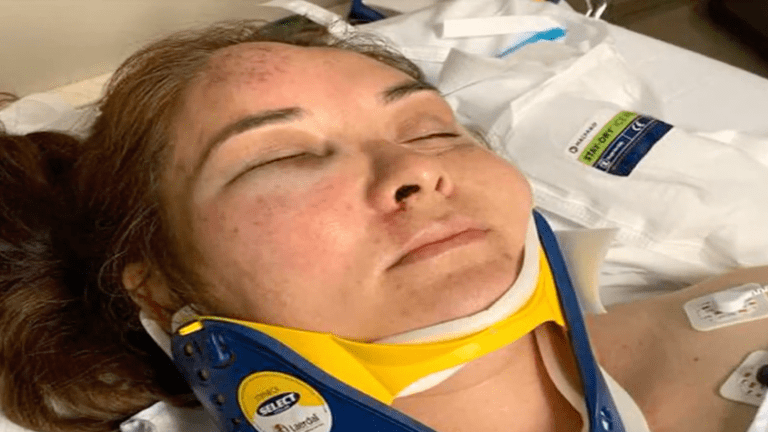 Mom Beaten Unconscious by Son's Racist Bully
A New Jersey mom was beaten unconscious by her son's school bully, sending her to the hospital. Beronica Ruiz was just defending her son against his racist antagonizer, who told him to "go back to Mexico."
Ruiz of Passaic County was walking her 12 year old son and one year old from school, when she was attacked by one of her son's bullies on the street. The attack comes after Ruiz alerted her son's principal of her son's safety after he came home scared.
Prior to the attack, three bullies approached her son at school yelling: "Mexicans should go back behind the wall!" When the child told administrative staff of the incident, they did not inform the child's parents, nor were the bullies punished for their behavior. 
This prompted Ruiz to confront the principal. It was the next day that she was attacked by one of the bullies.
Ruiz was hospitalized for two days following the attack. Her injuries include bruises, a fractured eye socket, and a bloodied eye.
"This was a horrific and brutal attack. It takes a certain level of insanity to brutally attack a mother with a stroller and leave her for dead," her attorney Daniel Santiago told NJ Advance Media.
Passaic Mayor, Hector Hector C. Lora intervened after Mr. Ruiz contacted his office about the school's negligence. The alleged attacker has since been arrested and charged as a juvenile with aggravated assault and simple assault.
According to a recent FBI report, reported hate crimes in schools from Kindergarten to college have spiked 25% just last year. The rise in hate crimes began in 2017.