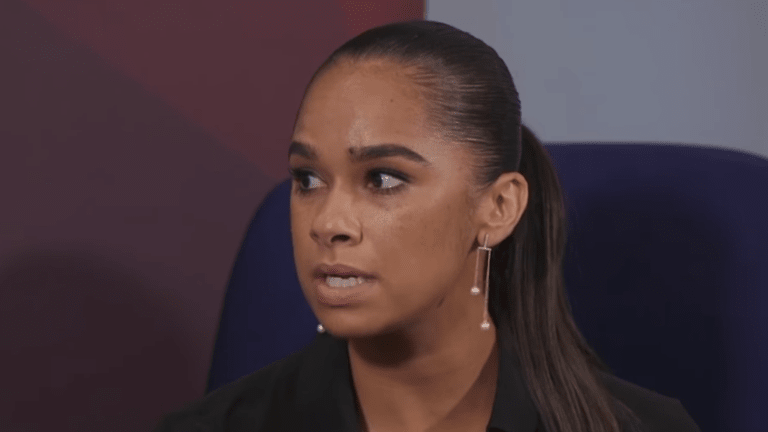 Misty Copeland calls out a Russian theater for blackface
Ballerina Misty Copeland called out the Bolshoi Theatre for its use of blackface in performances.
 Copeland, the American Ballet Theatre's first African-American principal dancer, shared a photo of two young ballerinas with the Bolshoi Theatre, in blackface set to perform the classic ballet "La Bayadère," which is a tragic love story set in India.
Copeland wrote, "And this is the reality of the ballet world" as the caption on Instagram.
"I'm tired of giving the oppressors the benefit of the doubt," Copeland wrote on Instagram in response to a fan who agreed that the blackface was inappropriate. "They need to be exposed, called out, educated and more. I have lived in the ballet world for 25 years. I have silenced myself around 'them,' and made them feel comfortable and suffered in silence. At 37 I feel ready and free to stop."
"The ballet La Bayadère has been performed thousands of times in this production in Russia and abroad, and the Bolshoi Theatre will not get involved in such a discussion," Bolshoi Theatre director Vladimir Urin told Russia's RIA Novosti news agency, according to BBC News.
"I understand Copeland's frustrations," Dana Nichols wrote via Dance Magazine. "This ballet, and many others, are set in mythical ballet worlds, where people of color are dehumanized into caricatures for white enjoyment, to be seen, made to dance, but not heard. It could not be more ridiculous to have a young black girl (or anyone) wear blackface to depict dark South Asians, as they were imagined by nineteenth century French, Russian and Georgian choreographers. Yet the Bolshoi and the Mariinsky still use blackface in their productions today."