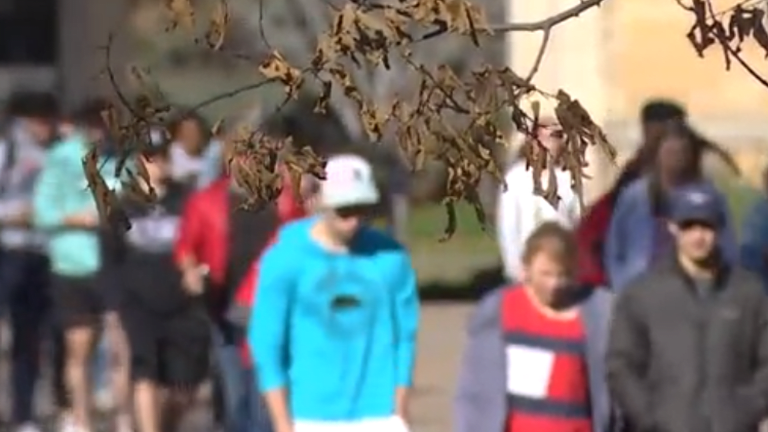 Minnesota School Cancels Classes to Hold School-Wide Dialogue about Racist Note
Administrators at the University of St. Thomas canceled classes on Wednesday to hold a discussion with students following the discovery of a racist note.
The campus was rocked earlier this week when freshman Kevyn Perkins reportedly found a racist slur written across his dorm room door. The racial slur has not been made available to the public.
The dialogue was held in a bid to stop hate, bigotry, and bias in all its forms at St. Thomas. Students were pictured leaving the discussion wearing badges with the slogan "Racism stops with me."
"I felt prideful that students of every race were at the assembly especially all of the white students with the buttons," said Ahmen Samuel, a St. Thomas freshman told Fox 9. "Made me feel like they are actually trying to accomplish a common goal here."
"I guess I just want to be someone who stands up for everyone and who speaks out, definitely speaks out," said Maddie Frisk, a St. Thomas sophomore. "Doesn't let it just be pushed to the side or let it slide like it has for so long."
"I'm quite sad and angry. I tear up every time I think about it because me, as a white person, can't fathom it happening to me. But after today and last week's sit-in, I feel encouraged and empowered and our campus is finally coming together to put a stop to the problem," Frisk added.
The university also outlined a short-term action plan, promising classroom conversations, an anti-hate campaign and a focus on student life and safety in residence halls. The school's long-term goals include a renewed focus on a diverse faculty and staff. Eighty-five percent of the students who attend St. Thomas is white.