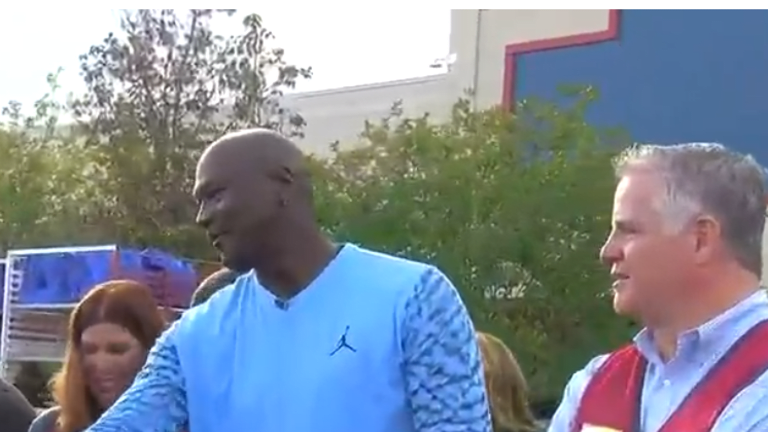 Michael Jordan Delivers Thanksgiving Meals to Hurricane Florence Survivors
NBA legend Michael Jordan stopped by his hometown of Wilmington to hand out Thanksgiving meals to those affected by Hurricane Florence.
"Anything I can do to help my fellow Wilmingtonians, I'm willing to do," Jordan told WETC. "Once this storm goes away, it's not going to just end. It's going to take a while before we get back on our feet."
Thanksgiving meal recipient Deja Knight, was shocked to see Jordan handing out the meals.
"I was actually standing in the line when he walked up," Knight said. "We didn't know anything until I screamed out, 'That's Michael!'
"I watched Michael play so many games... I've been a Michael fan since I was a little person."
Jordan attended both Laney High School and UNC Chapel Hill he became a legendary Chicago Bulls player.
After all the meals were handed out Jordan headed to a Community Boys and Girls Club for a surprise visit.
"To me, if I can use this to inspire them, just by giving them this start, great," said Jordan. "If it helps them educationally, if it helps from a motivational standpoint, obviously it's Thanksgiving, to me that's a start, because that's where you're going to have to rebuild is from a start."