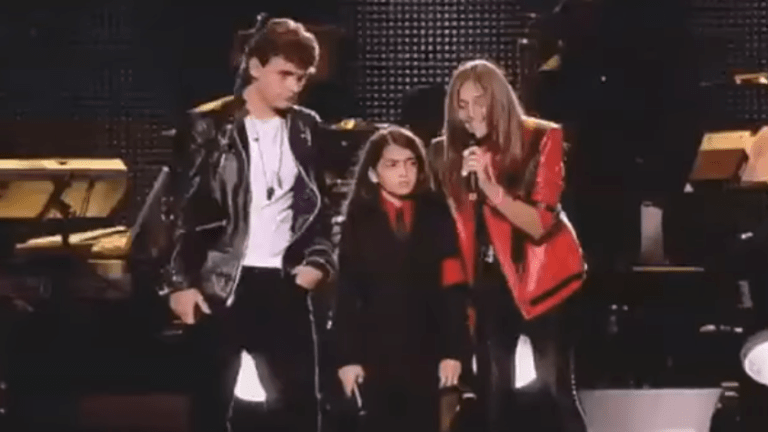 Michael Jackson's children reportedly preparing lawsuit against his accusers
The children of Michael Jackson are reportedly preparing to file a lawsuit against their father's accusers over the recent 'Leaving Neverland' documentary.
Wade Robson and James Safechuck alleged that Jackson abused them throughout their childhood and since the documentary has aired it was revealed that Safechuck's timeline of abuse was incorrect.
According to a source close to the family told Page Six that the children are said to be preparing a lawsuit for fraud, emotional distress, slander, and misrepresentation.
Prince, 22, Paris, 21, and Blanket, 17, are reportedly not looking for money, but want Robson and Safechuck to accept "responsibility" and give an "apology." Any funds awarded will be given to charity.
A representative for the children confirmed the news to the outlet:
"The three children say that all they want is to preserve their father's musical legacy. They feel that the 'documentary' was one-sided and the two men have made numerous claims that aren't true. As for the allegations, they believe that per their own investigation and other news sources, money raised by the two men and maybe others has not gone to a charity or to promote anything positive. They want formal answers on the 'charity' issue of Mr. Robson and his 'donation' and more. They certainly haven't used their new platform and that is the point. The Jacksons use theirs to help others. It's the principle, but it's also possibly illegal and they want answers."
The Michael Jackson estate has already filed a lawsuit against HBO and are seeking up to $100 million in damages.