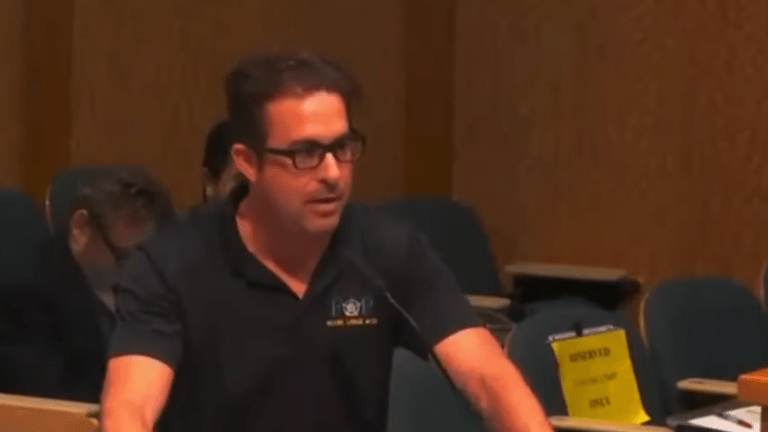 Miami Police Capt. suspended after claiming he was Black at City Commission meeting
A Miami Police Captain has been suspended with pay after he falsely claimed that he was a Black man during a city commission meeting.
Ortiz told city commissioners he was not Hispanic but that he was a Black male after the city's Black police union complaints about alleged racial discrimination within the department.
Miami Mayor Francis Suarez released a statement saying Chief Jorge Colina informed him that Capt. Ortiz was relieved of duty with pay, and in the coming days, "he will be meeting with the chief to further discuss."
Sgt. Stanley Jean-Poix accused Ortiz of having identified himself as Black on police exams to get a promotion.
"So the question is why is it that every time he finishes an exam, he goes back to white Hispanic male?" asked Jean-Poix, the president of the predominantly Black Miami Community Police Benevolent Association.
Ortiz cited the one-drop rule as a reason, but he also admitted to identifying ass a white man on documents but somehow denies that he is a Hispanic man.
"Well, I learned that there are people in my family that are mixed, that are black," Ortiz said. "And if you know anything about the one-drop rule, which started in the 20th century, which is what identifies and defines what a black man is, or a Negro."
Rubin Roberts, chairman of the NAACP's Miami-Dade branch, called for Ortiz's firing during an interview with The Miami Herald.
"The city should be made aware that the statement he made is incendiary," Roberts told The Herald. "He's not in any way considerate of black men or women's plight."