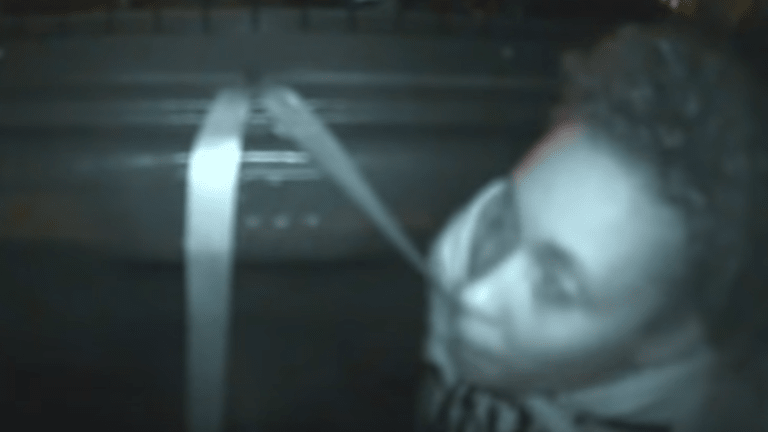 Memphis Police face backlash after video of grieving mother arrest goes viral
West Memphis police are facing sharp criticism after the department released multiple videos of an altercation between two police officers and a grieving mother.
Shawnda Brookshire, walking in the parking lot of the La Quinta Inn and stopped to make sure she was a guest at the hotel. It was then that the officers approached her, Brookshire then told them to turn their cameras on - and the officers informed her that the cameras were already rolling.
The situation quickly escalated as Brookshire began yelling at the officers, and they made several attempts to calm her down.
Brookshire's four-year-old niece was killed in a tragic car accident, and she and other members of her family were staying at the La Quinta Inn in West Memphis, Ark., to make necessary preparations for the funeral.
She was then asked for ID, and a distressed Brookshire asked her mother to bring her identification outside. The officers told her that they just wanted to confirm that she was, in fact, a guest of the hotel.
The officers tried to explain that she wasn't under arrest; they were trying to confirm that she was staying at the hotel. The emotional woman struggled to remain calm, which led to the officers attempting to handcuff her and place her in the patrol car. 
Her family then ran out of the hotel to rally around Brookshire, but the officers pulled out tasers, stopping them in their tracks. Brookshire was placed in the patrol car, and the officers spoke with the family members.
"The West Memphis Police Department owes my family an apology, they owe my sister an apology, and they should be ashamed of themselves," Richard Brookshire told WREG.
In a since-deleted statement on Facebook, the West Memphis Police Department claimed that the officers were only trying to do their jobs.
"The West Memphis Police Department would like to express our condolences for this family's loss. It is an extremely tragic situation and we understand the stress that this family is dealing with. Our officers were simply trying to patrol this parking lot, at the request of management, in an attempt to protect the property of people as they traveled through our area. This is an unfortunate event that could have easily been prevented."